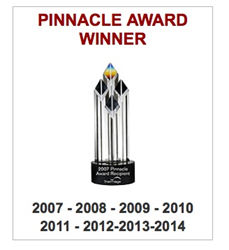 (PRWEB) February 25, 2015
According to practice manager, John Aslanian, Thermage and Exilis, both non surgical body shaping procedures comprised the majority of treatments for January 2015. Given the weather outside it is hard to imagine anyone thinking about how they look in their bathing suit. However Thermage has an immediate and long-term effect. The one time treatment causes an immediate contraction of the collagen layer and in addition months later more collagen grows because of the stimulation. The additional growth of collagen gives the appearance of fewer wrinkles and less loose skin. Patients familiar with these types of procedures seek treatment now. They know that in addition to the results they get right off the table, their optimum result will show in 6 months. Patients treat areas like the front and back of their thighs, butt, stomach, arms and face. The more knowledgeable patients as well as those who spend a lot of time in front of the camera are seeking treatment now whereas patients new to these type of procedures often show up in the spring. Besides the dual effect of Thermage, Exilis another popular body shaping technology, requires six sessions for the body so patients are beginning those treatments as well.
Dr Lisa Zdinak, medical director of Precision Aesthetics, and her staff have more than ten years experience with Thermage. Precision Aesthetics opened in 2007 at the same time that Thermage first offered the NXT. It was the first practice in New York to offer this newest technology. Following that tradition Precision Aesthetics has introduced every major Thermage upgrade in the past 8 years. In 2009 According to practice manager John Aslanian, non surgical body shaping procedures, thermage and exilis comprised the majority of procedures for January 2015. Thermage introduced the CPT tip, whose vibration offered a more comfortable treatment. Dr Lisa Zdinak, medical director, lectured about it in Europe at the world anti aging congress. At that same congress Dr Lisa discovered Exilis, another radio frequency device and brought it to New York as another first. The difference between Exilis and Thermage is that Thermage is a one-time treatment whereas Exilis requires four to 6 treatments for the body but Exilis is FDA approved for non-surgical fat removal. Precision Aesthetics was also the first to offer the 16.0 body tip for Thermage in New York.
Dr Lisa has been recognized and quoted in many major magazines like People, Elle, and VOGUE about the many non-surgical options she has brought to New York from all over the world. Dr Lisa brought Carboxytherapy for stretchmarks from Brazil, Ultraceuticals from Australia, Filorga Mesotherapy from France and Sepai Skin care from Spain, to name a few. Her expertise as a surgeon offers a unique perspective on non-surgical procedures and she has often appeared on television as well as print. She has also prepared a series of videos explaining many of the unique non surgical procedures that are offered. Precision Aesthetics is located at 10 West 74th st, steps off Central Park West in a very private boutique setting with literally no signage for the ultimate in patient privacy.