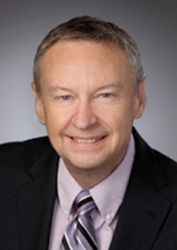 Wilbraham, MA (PRWEB) February 25, 2015
FloDesign Sonics, Inc. announced today it has added Mike Harsh to their Board of Directors. Michael "Mike" J. Harsh served as Vice President and Chief Technology Officer for GE Healthcare till Dec 2014, and led their Global Science and Technology Organization. "The addition of Mike to our board will have a profound impact on our company. Mike has personally been involved with the research and development of acoustic based products in life sciences. He has the ability to get into the details while envisioning our global strategy. We are delighted to have him join our team," said Founder and CEO, Stanley Kowalski III.
Mike Harsh commented, "I am really excited to be part of FloDesign Sonics. Their entrepreneurial spirit is contagious and the convergence of this unique and innovative application of acoustics to filtration will unleash a new tool in healthcare that can also be leveraged into other industries"
James "Jim" Waters, Founder of Waters Corporation, commented, "FloDesign Sonics has invented something that changes the way people think about filtration, separation, purification and diagnostics. Mike Harsh overwhelmingly qualifies as a thought leader in this space. I am thrilled to have his help". Waters Corporation is currently a $10B enterprise. Jim is both an investor in FloDesign Sonics and a valued board member.
"Our team consists of leaders in modern applied acoustics. We've patented a 3D acoustic wave system capable of producing an invisible force field that delicately manipulates particles and living cells. Mike's background is perfect for us," said Dr. Bart Lipkens, Co-Founder and CTO of FloDesign Sonics. Another Co-Founder and Senior Fellow, Dr. Walter Presz, a specialist in Fluid and Aerodynamics said "Mike has transitioned similar technology from research into disruptive new products and will be a perfect addition to the team".
FloDesign Sonics is currently commercializing its first products – a system to separate and clarify cell culture used in the manufacturing of protein therapeutic drugs. FloDesign Sonics closed a $10M Series A round in March, 2014. They've also been awarded multiple grants from both the NSF and NIH totaling over $2M. They've used the proceeds to perform over 100 trials with leading biopharmaceutical companies while building 6 prototypes.
Mr. Kowalski thanked Mike for joining the board while highlighting his team's accomplishments, "We are doing well by doing good. Our customers are developing game changing protein therapeutics for the treatment of cancer or autoimmune diseases. We are enabling them to process higher concentrations that no other technology can provide, thus getting more product to people for less money."
About Mike Harsh
Mike led the global Science and Technology Organization for GE Healthcare, a $18B business unit of General Electric focusing their research on the development of innovative diagnostics, healthcare IT, medical imaging and information technologies, medical diagnostics, patient monitoring systems, biopharmaceutical manufacturing technologies, and technologies that facilitate new drug discovery. Mike began his career at GE in 1979 as an electrical design engineer in nuclear imaging, and subsequently held numerous design and engineering management positions with X-ray, Ultrasound, Magnetic Resonance Imaging (MRI), Patient Monitoring, and Information Technologies. Mike was also the Global Technology Leader of the Imaging Technologies Lab at the GE Global Research Center, where he led the research for imaging technologies across the company, as well as the research associated with computer visualization/image analysis and superconducting systems. Mike was named an officer of the General Electric Company in November 2006. Mike received a bachelor's degree in Electrical Engineering from Marquette University, Milwaukee, Wisconsin, and he holds numerous U.S. patents in the field of medical imaging and instrumentation.
About FloDesign Sonics
FloDesign Sonics is changing the separation, filtration and diagnostic markets through a novel acoustic technology. By leveraging breakthroughs in the use of 3D non-linear acoustic standing waves, FloDesign Sonics is able to capture, separate and purify both homogeneous and heterogeneous mixtures without using any physical membranes, chemicals, or centrifugation. Our proprietary technology has numerous applications in a variety of markets including life sciences, oil and gas, food and beverage and industrial processing. The first commercial application is in bioprocess separations where FloDesign Sonics is applying acoustic technology to the manufacturing of life saving bio-pharmaceuticals. For more information, contact info(at)fdsonics.com