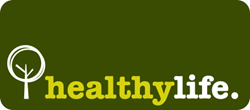 The Natural Life range complements the Integrative Health and Wellness category within our stores, and we are proud that it's Australian Made for our customers, who are looking for the best
Sydney, Australia (PRWEB) February 26, 2015
With many years' success in the export and tourist market, Natural Life is excited to extend its premium range to more Australian buyers through the Healthy Life network.
Director of Lifetime Health, Antony Adare said, "We're extremely pleased to be working with such a strong local health retailer."
"Working with Healthy Life allows us to deliver our Australian-Made products to more Australian buyers and to introduce this niche range to a broader market," Mr Adare said.
The opportunity to deliver high quality Australian-Made products is echoed by Healthy Life Director, Chad Braithwaite.
"Healthy Life is pleased to announce the decision to stock the premium range of Natural Life products," Mr Braithwaite said. "The Natural Life range complements the Integrative Health and Wellness category within our stores, and we are proud that it's Australian Made for our customers, who are looking for the best."
Healthy Life now stock the following premium Natural Life health products: Propolis capsules, Propolis and Manuka Honey Spray, Royal Jelly, Bee Pollen, Squalene and 100% Pure Australian Honeycomb.
Australian consumers can find Natural Life supplements and superfoods in the following Healthy Life stores:
Healthy Life Belconnen, ACT
Healthy Life Bondi Junction, NSW
Healthy Life Burwood, NSW
Healthy Life Eastgardens, NSW
Healthy Life King Street, NSW
Healthy Life Liverpool, NSW
Healthy Life Macquarie, NSW
Healthy Life Rhodes, NSW
Healthy Life World Square, NSW
Healthy Life Warringah Mall, NSW
Healthy Life Box Hill, VIC
Healthy Life Chadstone, VIC
For more information, contact:
Agnesa Simcic
Lifetime Health Australia
02 9907 2377 / agnesa(at)lifetimehealth(dot)com.au