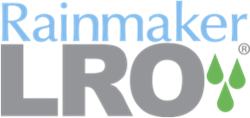 We work closely with our clients and the industry at large to deliver the reporting and business intelligence functionalities that make their jobs easier and more efficient.
Atlanta, GA (PRWEB) February 24, 2015
The Rainmaker Group, the leading provider of revenue management and profit optimization solutions to the multifamily housing and gaming/hospitality industries, announces the kick- off of Thinking Differently: Rainmaker LRO 2015 User Conference, in Los Angeles, Calif. Now in its 8th year, the Rainmaker LRO Customer Conference is the multifamily industry's premiere business strategies and networking event for executives, revenue managers, and pricing and operations specialists of multifamily firms across the country.
The 2015 conference marks the announcement of LRO's newest version—LRO 15.1—further strengthening LRO as the most comprehensive, highest performance solution for multifamily owners, operators and property managers. Conference highlights also include a comprehensive look at key issues and challenges in today's multifamily market and the sharing of Rainmaker's proprietary research studies. Extensive conference education provided through two days of concurrent tracks organized by job role and responsibilities will transfer best practices used to solve the common but important challenges faced by apartment revenue management executives.
Also announced today were the LRO Roll Up By Owner investor dashboard, enhancements to LRO Business Intelligence reporting for community, regional, and portfolio level performance metrics as well as the availability of LRO pricing services for owners and managers seeking skilled pricing management support. Additional, industry-first innovations included as part of LRO 15.1 will be announced during days two and three of the customer conference.
The announced revenue management advancements and business solution innovations are part of Rainmaker LRO's continued expansion to solve the most important problems and issues facing multifamily property owners, management companies and investor asset owners to help them maximize revenue and operating efficiency. Additional innovation announcements are expected throughout the 2015 calendar year.
"We work closely with our clients and the industry at large to deliver the reporting and business intelligence functionalities that make their jobs easier and more efficient. Roll-up by Owner, in addition to our overall suite of business intelligence and strategic pricing solutions is a direct result of those open communications," says Tammy Farley, President of The Rainmaker Group. "These advancements bring success measurement to their fingertips in a way that is easy for them to understand. It provides both quick snapshot intelligence as well as in-depth and real-time surveillance of how entire portfolios, fee managers and communities are performing."
Features of the LRO solutions and enhancements introduced at the conference include:

Roll-Up By Owner: Provides enterprise/portfolio view of all owned properties using the LRO revenue management core solution; regardless of multiple PMS and/or property management companies used by the portfolio.
Business Intelligence Reporting: Business intelligence data is now readily available for trending and aggregated key performance indicator reporting. Flexibility in hierarchies allows drilldown capabilities for customers to group communities based on how they would like to see the data.
Pricing Services: Allows customers to take advantage of LRO expertise on a temporary basis for projects, scaling up operations or other cases where expertise and business workflow is required to improve the revenue management performance.
The business solution upgrades come as Rainmaker introduces LRO 15.1 as a significant new version of LRO focused on providing enterprise and incremental value to the customer. "LRO 15.1 represents an important evolution in the software, systems, and solutions we're providing and includes entirely new modules along with significant upgrades to core functions and services for customers to better solve their pricing challenges," Farley says.
Rainmaker LRO® is the leading multifamily lease rate optimization solution used to maximize revenue from apartment leases. The system calculates optimized pricing based on multiple factors that influence rate setting, including traffic and lease duration, move-in dates, competitive affects and other metrics. The system also produces enterprise-wide demand forecasts by measuring and analyzing historical and current market metrics and performing calculations necessary for occupancy predictions that are dynamically updated as market conditions change.
About Rainmaker
The Rainmaker Group is the market leader in profit optimization solutions for the Multifamily Housing, Hospitality and Gaming industries. Rainmaker software, coupled with professional business consulting services, enables multifamily housing operators to maximize revenue from apartment leases and helps operators of hotels and casino hotels secure the most valuable customers to increase their profitability. An innovator and thought leader in the highly specialized revenue optimization field, Rainmaker leverages cutting-edge research to bring customers the most sophisticated systems and help them achieve the highest profitability from their assets. Multifamily housing clients include leaders such as AvalonBay Communities, Equity Residential, Gables Residential, Post Properties, MAA and more. Gaming & Hospitality clients include leading organizations such as Caesars Entertainment, Kerzner International, MGM Resorts International, Omni Hotels & Resorts, Wynn Las Vegas and many others. A Microsoft Silver Certified Partner headquartered in northern Atlanta, GA, Rainmaker has for four years running ranked on the Inc. 5,000 list among America's top fastest-growing, privately held companies. For more information, visit http://www.LetItRain.com.
Media Contact:
LinnellTaylor Marketing
Chris Wood
Content Director
(303) 682-3945
chris(at)linnelltaylor(dot)com
Company Contact:
The Rainmaker Group
Thea Crelin
Senior Director, Marketing & Brand Management
(678) 578-5697
tcrelin(at)LetItRain(dot)com