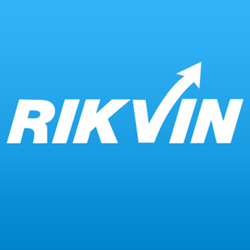 Taxes are another area where Singapore outweighs China. Singapore's effective corporate income tax rate is undoubtedly more appealing than that of China
Singapore (PRWEB) March 05, 2015
In a recent report, Singapore Company Registration specialist Rikvin compares the pro-business regulatory environments of two advanced economies, China and Singapore.
The report provides a comparative analysis on these jurisdictions' ease of incorporation, taxation regimes, recruitment practices, as well as employment and cultural norms, against the backdrop of starting a company.
According to the report, China presents a large and upscale consumer market; and as such, most international companies that want to tap into this market are fast expanding in Asia. China is called "the awakening dragon from the east" and has been gathering global attention for holding large potential market in the world.
That said, there are quite a number of challenges in establishing a presence and business in China, as compared to Singapore's relatively hassle-free start-up process.
In a global survey conducted by the World Bank Group on the ease of doing business, China's two city centres of Shanghai and Beijing ranked 128 out of the 189 economies, whereas, Singapore stood first overall for the ninth year in succession.
Business Formation procedures
Incorporating a company in China can be time-consuming and costly for investors who are familiar with the local laws and regulations. There are considerable bureaucratic hurdles in setting up a foreign enterprise in China. Everything from opening a bank account, to registering your company, to gaining product approval, can drag on for weeks.
On the other hand, regarded as the world's easiest place to do business, Singapore has a very conducive business environment due to its transparency of approval processes, quick turnaround time for approvals, automation and user friendliness of business processes, amongst others.
Taxation for Companies
Singapore's tax rate is one of the most attractive in the world. With a headline corporate tax rate of 17%, the city-state's effective rates are much lower when full and partial tax exemptions are taken into consideration. In addition, there are no taxes for capital gains and foreign-sourced income. Further, Singapore's Goods & Services Tax rate is 7%, one of the lowest in the world.
Meanwhile, China's corporate tax rate is much higher, 25%. Moreover, unlike Singapore, overseas income earned by companies in China are taxed under the CIT system.
Recruitment, Employment, and Cultural Norms
The differences in culture, labour market, and employment systems between China and other countries create challenges for multinational companies. Culture is an important factor which has influenced the international operations of business in China.
Compared to China, Singapore is a cosmopolitan, multicultural environment based on an ideology of racial and religious harmony. The concept of "face" pays a part in relationships in both China and Singapore.
"To sum up, while China offers a bigger market; Singapore's ease of doing business is more ideal. For instance, its takes as little as 24 hours' time to incorporate a Singapore company whereas it can take anywhere 30 days to set up an enterprise in China. Taxes are another area where Singapore outweighs China. Singapore's effective corporate income tax rate is undoubtedly more appealing than that of China," explained Mr. Satish Bakhda, COO of Rikvin.
Read the complete report here
About Rikvin:
Established in 1998, Rikvin has partnered with thousands of investors, entrepreneurs and professionals who want to work or do business in Singapore. Rikvin's areas of expertise include company Singapore company registration, accounting, taxation and other related corporate services. Rikvin is also a licensed employment agency and offers a full spectrum of Singapore work visa services for professionals who wish to relocate to Singapore.
30 Cecil Street, #19-08 Prudential Tower, Singapore 049712
(+65) 6438 8887
media(at)rikvin(dot)com
http://www.rikvin.com