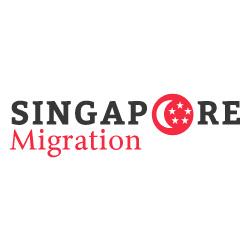 Our goal in launching this new website is to provide one more access point and online resource for individuals to learn more about Permanent Residency and how we can help them in their application process
Singapore (PRWEB) March 02, 2015
In recent years, as Singapore further tightens its immigration regulations, the process of applying to become a Singapore permanent resident (SPR) has become more stringent. Although the city-state retains an open door policy for high quality talent, there has been a marked decrease in SPR approval rates.
However, Singapore remains a preferred location for expatriate professionals and entrepreneurs to work and live in. Most foreign nationals who relocate to Singapore choose to apply for permanent residency, attracted by more opportunities, the flexibility to switch employers, access to government subsidies, and the right to stay in Singapore for the long-term, among other pull factors.
Recognizing the need for a comprehensive resource on Singapore permanent residency, SingaporeMigration.com was launched to offer quick and easy tips to help SPR applicants increase their chances of success.
The website features a minimalist design, convenient navigation, and a content-rich user experience. The website provides detailed information on all aspects of the three Singapore Permanent Residency Schemes:
(1) the Professional, Technical Personnel and Skilled Workers scheme (PTS scheme) - for current holders of Employment Pass, Personalised Employment Pass, EntrePass, or S Pass;
(2) the Global Investor Program scheme (GIP Scheme) - for High Net Worth Individuals with the capacity to invest in Singapore; and
(3) the Foreign Artistic Talent scheme (ForArts) - for outstanding arts professionals in recognition of their cultural significance and contribution.
In addition, the website enumerates some of the more common hurdles in SPR applications, as well as solutions to overcome each one. All these in a responsive, mobile-friendly layout.
Moreover, SingaporeMigration.com offers personalized assessments of candidate's profile via an online form. A free consultation is also available for eligible applicants.
"Our goal in launching this new website is to provide one more access point and online resource for individuals to learn more about Permanent Residency and how we can help them in their application process," said SingaporeMigration.com executive Mr. Kavin Bakhda.
"With the new design, we wanted to meet the needs of both users who are ready to apply to for Work Passes or Permanent Residency, and those who are still in the research phase, without overlapping the two. We are very proud of the new website and we hope it provides a useful, informative portal to get to know the Permanent Residency application process just a little better," he concluded.
For more information, click here
About SingaporeMigration.Com
Singapore's leading immigration and relocation specialists, Singaporemigration.com provides end-to-end services in applying for Permanent Residency, Citizenship and other work visas in Singapore.
20 Cecil Street, Equity Plaza
Singapore 049705
+65 6303 2448
info(at)singaporemigration(dot)com
http://www.singaporemigration.com/