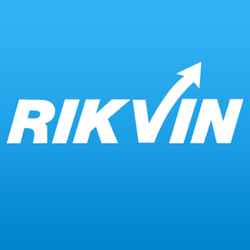 Preparation of the financial accounts in XBRL format will be a challenge for those unfamiliar with financial accounts. Hence, most companies turn to us for help
Singapore (PRWEB) February 25, 2015
It may come as a shock to some, but an approximate 10,000 summons are issued annually by the Accounting and Corporate Regulatory Authority ("ACRA") to errant directors for failing to ensure that the annual returns of their companies are filed with ACRA within the stipulated deadline.
As such, accounting and compliance specialist Rikvin shares the following guidelines for companies:
ANNUAL RETURNS
The annual return of a company is an annual requirement whereby a company will submit its financial accounts in extensible business reporting language ("XBRL"), as well as details of its directors and the date of annual general meeting, to ACRA via its electronic portal.
This submission can be performed by any officer of the company, which includes the directors, as well as the company secretary. To make this submission, the officer of the company will need a SingPass, which can be applied for by any Singapore Citizen, Permanent Resident or Employment Pass holder, using either their NRIC or FIN number.
Sections 175 and 201 of Singapore's Companies Act set out the deadlines within which a company's AGM should be held, i.e. either within 15 months from the date of the last AGM, or within 6 months from the company's financial year end, whichever is earlier. Once the company's AGM is held, the clock starts ticking and the annual return will need to be filed with ACRA within one month.
XBRL FINANCIAL REPORTING
Not all companies would be required to file their accounts in full XBRL format. Companies that would be considered exempt entirely from the XBRL requirement would be companies limited by guarantee, or foreign companies and their local branches. Certain other types of companies are allowed to file their financial accounts in the partial XBRL format.
Examples of such companies would include (i) specific companies regulated by the Monetary Authority of Singapore ("MAS"), such as banks, finance companies and licensed insurers; (ii) companies allowed by law to prepare accounts using different accounting standards; and (iii) solvent or insolvent exempt private companies ("EPCs"). However, ACRA does encourage all EPCs to consider filing their financial accounts in full XBRL format.
"Preparation of the financial accounts in XBRL format will be a challenge for those unfamiliar with financial accounts. Hence, most companies turn to us for help," remarked Rikvin COO Satish Bakhda.
"Given that there is a one month period after the AGM within which the financial accounts will need to be prepared in XBRL format; this should be done as soon as possible, to avoid any unnecessary delay to the filing of the annual return," he affirmed.
While seemingly tedious, XBRL financial reporting is widely accepted and used in the U.S., United Kingdom, Japan, China and India. As an incentive to encourage companies to use and understand the benefits of XBRL, ACRA currently offers free data analysis for companies who submit their financial accounts in XBRL format, which allows companies to choose three peer companies to conduct a competitive performance comparison. This may be very useful when considering the company's annual budget and business strategies.
To learn more, click here.
About Rikvin:
Established in 1998, Rikvin has partnered with thousands of investors, entrepreneurs and professionals who want to work or do business in Singapore. Rikvin's areas of expertise include company Singapore company registration, accounting, taxation and other related corporate services. Rikvin is also a licensed employment agency and offers a full spectrum of Singapore work visa services for professionals who wish to relocate to Singapore.
30 Cecil Street, #19-08 Prudential Tower, Singapore - 049712
(+65) 6438 8887
media(at)rikvin(dot)com
http://www.rikvin.com