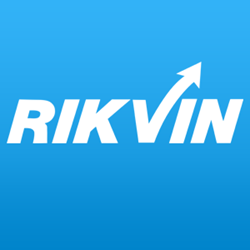 The measures introduced in Budget 2015 focus on continued support for SMEs amid prolonged uncertainty due to economic restructuring.
Singapore (PRWEB) February 27, 2015
Singapore's FY2015 Budget Statement was unveiled by Deputy Prime Minister and Minister for Finance, Mr. Tharman Shanmugaratnam, on Monday, 23 February 2015, at 3.30pm in Parliament.
Amid prolonged sluggish growth due to economic restructuring, this year's budget underscores new and extended measures to help individuals and businesses alike.
In particular, Budget 2015 reinforces the shifts in the Singapore economic and social strategies that the country has embarked on in recent years. In line with this, the budget takes major steps in four areas:
Firstly, it focuses on investing in the skills of the future, aimed at sustaining growth in the economy.
Secondly, Mr. Tharman emphasizes on supporting the next frontier of the economy by promoting innovation and internationalization.
The third focal point is investing in economic and social infrastructure for the future.
The fourth and final area is to strengthen assurance in retirement for Singaporeans, complimenting the pioneer registration package, among others, and further improve Singapore's quality of life.
Budget 2015 also provides additional support, especially for lower-income groups and retirees, to help them with their costs of living. The government will also enhance education and training subsidies for mid-career Singaporeans.
The key highlights are as below:
Corporate Income Tax Rebate
Finance Minister Tharman Shanmugaratnam announced a 50 percent personal income tax rebate, subject to a cap of S$1,000, to help middle-income taxpayers, for the Year of Assessment (YA) 2015.
Corporate Income Tax Rebate is a transitional measure to help businesses restructure. Corporate Income Tax Rebates are given to all companies including Registered Business Trusts, companies that are not tax resident in Singapore and companies that receive income taxed at a concessionary tax rate.
Wage Credit Scheme (WCS)
The Government is extending the Wage Credit Scheme (WCS), which was set to expire this year, for two more years of assessment. The Government will co-fund 20% (down from 40%) of salary increases given to Singaporeans earning $4,000 per month or below.
PIC Bonus
The Government announced that the PIC Bonus will not be extended after this year. Instead, the Government will introduce additional measures to support innovation and internationalization. However, it can be recalled that last year, the Productivity and Innovation Scheme was extended until YA 2018.
Double Tax Deduction for Internationalization scheme
This initiative covers salaries incurred for Singaporeans posted overseas, and greater support to companies venturing overseas. This scheme applies to all businesses registered in Singapore or have a permanent establishment in Singapore.
International Growth Scheme (IGS)
A new measure introduced this year is the International Growth Scheme. Under this scheme, qualifying Singapore companies will enjoy a concessionary tax rate of 10% for a period not exceeding five years on their incremental income. Such companies will be expected to engage in internationalization activities.
Decalibration of Foreign Worker Levies
Since the tightening of workforce policies in 2010, there has been an obvious slowdown in foreign workers' growth. To help SMEs adjust to the reality of a less labor-intensive economy, the Government will defer this year's round of announced levy increases for S Pass and Work Permit Holders.
Increase in Marginal Personal Tax Rate
The top marginal rate will be raised by two percentage points, from 20 to 22 percent for the highest income earners, with a chargeable income of more than $320,000.
Some 1.5 million taxpayers in Singapore will benefit from a new personal income tax rebate of 50 percent, according to Mr. Tharman. The rebate will be for the Year of Assessment 2015, Personal Income Tax Rebate, which covers income earned in 2014. The cap has been set at S$1,000 to ensure that the benefits go mainly to the middle and upper-middle income groups.
Enhanced Tax Deduction for Donations
"The Government will raise the tax deduction for donations made in this Jubilee Year from 250 percent to 300 percent," said Mr. Tharman Shanmugaratnam, Deputy Prime Minister and Finance Minister.
"The Budget 2015 paid attention to investing in innovation and internationalization of SMEs. In a nutshell, this year's focus on innovation and SMEs to drive productivity is a smart move with long-term goal," says Mr. Satish Bakhda, COO of Rikvin.
For more updates on the Budget 2015, click here.
About Rikvin:
Established in 1998, Rikvin has partnered with thousands of investors, entrepreneurs and professionals who want to work or do business in Singapore. Rikvin's areas of expertise include Singapore company registration, accounting, taxation and other related corporate services. Rikvin is also a licensed employment agency and offers a full spectrum of Singapore work visa services for professionals who wish to relocate to Singapore.
30 Cecil Street, #19-08 Prudential Tower, Singapore - 049712
(+65) 6438 8887
media(at)rikvin(dot)com
http://www.rikvin.com