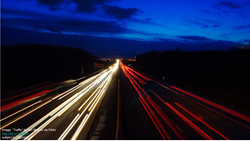 "Working with independent reps is all about you helping them with information, not the other way around" Hugh Johnson, SVP Business Development, Suntico.
Buford, GA (PRWEB) February 24, 2015
Small and medium sized manufacturers make extensive use of independent sales reps to get their products in front of their buyers. While US manufacturing productivity may be the envy of the world, this last step of product distribution can be fraught with difficulty. A particular challenge for manufacturers is how to share customer information with their independent reps who are after all, independent. The latest release of Suntico solves that problem for manufacturing companies that use Sage 50 accounting software.
An independent rep is typically managing ongoing business relationships on behalf of a number of complementary product lines from different manufacturers. In this business-to-business context, account management problems are inevitable around orders, shipments, returns, invoicing and payments. For the rep, these problems are all obstacles to the next sale. They need to be dealt with quickly and efficiently. Very simply, manufacturers that can work well to solve issues like this will gain more attention and sales from their reps.
Suntico enables manufacturers to support their reps more effectively by providing online access to customer and order information from Sage 50. Suntico also supports discussions, notes and tasks that are linked to the customer or order record. In this way, no matter what time zone the rep is working in, or whether or not there is someone available by phone to answer a question, the rep can find all the latest customer information in one place.
"Working with independent reps is all about you helping them with information, not the other way around" says Hugh Johnson, SVP Business Development, Suntico. "A big concern for any company that shares information outside the organization is data security. We have taken great care to ensure that the manufacturer has full control over which customer records can be accessed by which reps and what data the reps can see within these records".
In the US today more than 150,000 independent sales reps work on behalf of more than half of US manufacturers. Together they generate more than 11% of all manufacturing sales. Smaller manufacturing companies, like those that use Sage 50, make greater use of independent reps than larger ones since they may not have the scale or resources to build out their own distribution channels.
According to the National Association of Manufacturers, the US manufacturing sector is the most productive in the world and taken alone, the US manufacturing sector would be the ninth largest economy in the world. Larger than Russia. Suntico will help these manufacturers to drive even greater productivity into their distribution functions.
Suntico is an online account management solution aimed at companies in the manufacturing and distribution business. Unlike any other system, it links tightly to Sage 50 Accounting and other small business accounting products.