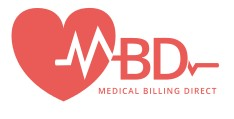 we are pleased to be able to give private medical professionals the top quality financial management services they can absolutely rely on
London (PRWEB UK) 25 February 2015
Based in the medical nerve centre of Harley Street in London, Medical Billing Direct (MBD) now offers the latest technology and billing best-practices to the healthcare sector thanks to a completely revamped website.
As a trusted partner for an ever growing number of private medical specialists throughout the UK, their new platform delivers a host of streamlined services to benefit their customers.
MBD's three key areas of service to private medical professionals are Billing, Collections and Bad Debt. The relaunched website simplifies financial administration for busy medical practices using a robustly secure billing platform which introduces useful new functionally and enhanced reporting for consultants.
The latest version of Medical Billing Direct's website also includes a new Patients section, encouraging swift payment of healthcare bills because it can be done conveniently online.
As an experienced industry specialist, MBD can take full responsibility for the administration of a medical practice's entire billing and collections process, allowing their client to grow their business effectively by focussing purely on patient care.
Additionally, MBD now offers a highly useful Medical Billing Health Check completely free of charge. It is available by simply filling in a quick web form to arrange for their specialists to visit the practice and complete a comprehensive 57 Point Audit (including a CCSD coding review).
This invaluable Health Check service entails MBD's experts identifying the weaknesses in a practice's existing processes and highlighting opportunities for improvements to prevent cash flow bottlenecks.
Privacy is guaranteed through a Non-Disclosure Agreement.
Furthermore, MBD has introduced a new Medical Marketing division – their vast experience within the healthcare sector spans 25 years, allowing them to provide consultants and private practices with the targeted marketing expertise that will raise their profile above the crowd to attract new patients.
Other enhancements of MBD's newly streamlined website include improved navigation and design, making it simpler for medical professionals to locate and get guidance on the services that will benefit them.
Medical Billing Direct's service advantages can be summarised as follows:

Billing – streamlined cash flow; reduced costs; secure electronic invoicing; CCSD coding expertise; improved clinical relationship with patients.
Collections (includes self payers, insurance companies and embassies) – professional yet sensitive approach; secure credit control systems; bespoke and real time reporting; improved net income of up to 25%.
Bad Debt – easy transfer of existing debt; expertise in dealing with delicate negotiations; bespoke and real time reporting; less than 0.5% bad debts on future billing.
Director of Medical Billing Direct Ltd, Stuart Pinner, concluded: "With our dedicated, highly experienced team, and with the robustly secure, world-class systems now in place on our revamped website, we are pleased to be able to give private medical professionals the top quality financial management services they can absolutely rely on. We always look to develop a long term relationship with our customers – based on transparency, approachability, best-practice expertise and uncompromising results."