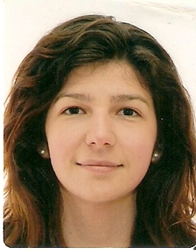 Aleksandra has both extensive education and experience in the industry to benefit our training efforts overall.
KNOXVILLE, Tenn. (PRWEB) February 24, 2015
GAP Connections, a nonprofit organization aiming to create awareness and cultivate positive environmental and social impact through good agricultural practices, announced the hire of Aleksandra Wilson as its new training and resource director.
"Aleksandra has both extensive education and experience in the industry to benefit our training efforts overall," said Jane Starnes, executive director of GAP Connections. "Her extensive international experience in the agriculture and livestock industry brings a wealth of knowledge to GAP Connections that can help us better train the men and women who we aim to support. With her experience, she will be able to effectively educate our farmers on best management practices."
Wilson is a life-long agriculturist and grew up in and around various divisions of the industry. In addition to raising livestock and growing numerous crops, her family also managed orchards and nut plantations. She earned her Bachelor of Science in plant production and also earned a master's degree in plant protection. Beginning her career with one of Europe's largest seed production companies, Wilson worked in genetics, pollination, and breeding research, and later moved to a position with Croatia's premier agri-business company.
As GAP Connection's training and resource director, Wilson will use her hands-on experience along with the management skills she gained internationally to assist GAP Connections in increasing its organizational membership. She will carry the responsibility of coordinating with the U.S. Department of Labor and state extension programs to develop improved training programs and resources to educate farmers on agricultural and environmental best practices. Her in-depth training and international experience is expected to not only bring a new perspective to the GAP Connections team, but will assist in developing programs to ensure resource conservation, promote safe practices, enlighten growers on new and improved processes, and ensure any newly revised government regulations are adhered to.
GAP Connections partners with farmers, paying close attention to the tobacco industry, in order to maintain compliance across the board through a program called Good Agricultural Practices (GAP). GAP Connections provides farmers with the necessary resources, such as crop production education and guidelines, managing land use, protecting the environment, ensuring the rights of farm laborers, and simple procedures coordinated with industry buyers and manufacturers.
To learn more about the GAP Connections program, please call 865-622-4606 or visit http://www.gapconnections.com.
About GAP Connections
GAP Connections acts as a clearinghouse between tobacco growers and manufacturers while developing, maintaining, and providing leadership for industry agricultural standards and practices. GAP Connections strives to create connections between: growers and educational opportunities; manufacturers and growers; and tobacco industry entities and potential partners. GAP provides growers with the best standards in agricultural practices needed to produce a quality crop while protecting, sustaining or enhancing the environment. To contact GAP Connections, call 865-622-4606 or visit http://www.gapconnections.com.
###
For additional information, contact:
Heather Ripley
Ripley PR
865-977-1973
hripley (at) ripleypr (dot) com