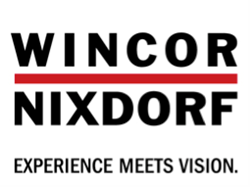 AUSTIN, TEXAS (PRWEB) February 24, 2015
Wincor Nixdorf, one of the world's leading providers of comprehensive IT solutions in banking and retail, today announced Columbus Data Services (CDS), recently completed its certification of Wincor Nixdorf's cash dispenser technology, the ProCash 280. CDS provides ATM services for more than 80,000 terminals nationwide and is one of the nation's largest ATM processors.
"Wincor Nixdorf's partnership with CDS demonstrates our commitment to bringing world-class German-engineered technology to the United States," said Javier López-Bartolomé, Senior Vice President, Region Americas, and Wincor Nixdorf USA President and CEO.
Today, any IAD that is connected to the CDS platform will be eligible to install the ProCash 280 device to drive transactions to their locations. The ProCash 280 features a user-friendly interface with a 15-inch touchscreen, ensuring both an intuitive customer experience and operational efficiency. The system's performance and resilience are proven to reduce lines and speed up transactions, which provides a faster return on investment. The device is equipped with a comprehensive security suite that features an anti-manipulation card slot, anti-skimming module, biometric solutions and high-resolution cameras to enhance consumer safety and system integrity.
"Wincor Nixdorf's focus on serviceability and usability makes the ProCash 280 the right choice in the IAD marketplace," said John Willmon, SVP Business Development at Columbus Data Services.
"Wincor Nixdorf is proud to provide value to the U.S. market through this prestigious certification," said López-Bartolomé.
###
About Wincor Nixdorf:
Wincor Nixdorf is one of the world's most successful IT solution specialists for process optimization at the consumer touch-point, covering its core industries of banking and retail. With its U.S. headquarters located in Austin, Texas, Wincor Nixdorf Inc. provides a broad range of innovative hardware and software solutions, complemented by high-end services to many of the world's biggest and most well-known business organizations, raising the overall efficiency of procedures and workflow to improve consumer engagement and reduce operational costs. Wincor Nixdorf has a presence in more than 130 countries and annual sales revenue of approximately $3 billion. For more information, visit http://www.wincor-nixdorf.com/usa.
About Columbus Data Services:
With a network of over 87,000 ATM's , Columbus Data Services is one of the largest ATM processors in the Americas. Offering a diverse range of payment processing solutions including EMV, Dynamic Currency Conversion, Point of Sale and Financial Institution Gateway Solutions, and Mobile Payment Gateways CDS delivers high touch customer service backed by industry leading technology.