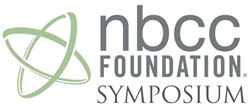 Raleigh, NC (PRWEB) February 25, 2015
The NBCC Foundation will host the 2015 Symposium on Bridging the Gap in Mental Health Disparities May 28–30, 2015, in Raleigh, North Carolina. Join other counseling professionals in examining best practices for bridging the gap in mental health disparities for minority populations. The 2015 NBCC Foundation symposium will cover a variety of topics, including transition-age youth, substance use, suicide, interpersonal violence, the DSM-5, multiculturalism and ethics. The symposium will also feature more than 20 roundtable discussions on the main topics, as well as distance counseling, minorities and mental health, social justice, and many others. Up to 12.5 NBCC continuing education credit hours are available. The symposium's keynote speakers are J. Thomas Smith and Taunya Marie Tinsley.
J. Thomas Smith, J.D., Ph.D., NCC, CCMHC, MAC, ACS, DCC, is a mental health and substance abuse professional. He presently serves as a consultant and expert witness providing psychological evaluations for law firms and attorneys nationwide, with expert forensic psychological evaluation services in the areas of immigration law related to removal proceedings that focus on hardship to children and adults, evaluations of spousal abuse, and evaluations for political asylum. Smith also provides Department of Transportation (DOT) Substance Abuse Professional services for individuals and companies. He is a member of the Screen Actors Guild/American Federation of Television and Radio Artists (SAG-AFTRA). Smith is a veteran broadcaster who has worked in major radio markets, including Atlanta, Detroit, Los Angeles, Memphis and Washington, D.C. He is host of a community issues–focused talk show, "Sunday Morning Live" on Majic 102.1/KMJQ-Houston. Smith will give his keynote presentation on Friday, May 29, on the topic of Community Heroes: Bridging the Gap in Mental Health Disparities.
Taunya Marie Tinsley, Ph.D., NCC, LPC, has worked with the National Football Foundation, the National Football League (NFL) and the Pittsburgh Steelers to provide services to high school student athletes as part of the Play It Smart program and the Academics in Motion program. Additionally, she worked with the NFL Players Association, providing consulting and counseling services as part of "The Business of Football, Rookie Edition." Tinsley assisted NFL Player Engagement with transition coaches certification training. Most recently, she assisted NFL Player Engagement with the mental health presentations at the NFL Rookies Symposium, the enhancement of the NFL Rookie Success Program, and the NFL Clinician Summit. Tinsley has over 20 years of experience working in the K–12, college/university and athletic and sporting environments. She will give her keynote presentation on Saturday, May 30, on the topic of Spiritual, Ethical and Religious Values and Multicultural Counseling.
The symposium will also feature the East Coast premiere of two movies directed by Alexander Vesely, grandson of Dr. Viktor Frankl. Vesely will be in attendance on the evenings of May 28 and May 29 to introduce two films, Viktor & I and Wizard of the Desert. Viktor & I is a film about Frankl, author of Man's Search for Meaning. Vesely traveled the world for three years to interview Frankl's friends and colleagues, recording their perspectives on how he lived his theories. Wizard of the Desert explores the personal life and incredible career work of Dr. Milton H. Erickson, the founder of modern hypnotherapy.
Visit http://nbccf.org/Symposium2015 to register, learn more about the keynote presenters and meet the other symposium presenters. Register before April 28 for an early-bird rate and use the promo code Raleigh2015 to receive 15 percent off the registration fee.