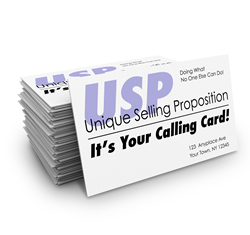 Finding a business' USP is integral to an effective landscape marketing strategy.
(PRWEB) February 24, 2015
GetUWired, a small business marketing firm specializing in Infusionsoft, has just released a blog article titled "Landscape Marketing Strategy 101: Finding Your USP." The blog can be seen here.
What is a USP?
Part of any effective landscaping marketing strategy is to set one's business apart from the crowd. Finding the business' unique selling proposition, or USP, is one way to do that. Every business is unique in some way and has a USP.
A USP is part of an effective landscape marketing strategy
Without a USP, a business will be judged mostly on price, which makes it too easy for competitors to come in and sweep away business by offering a lower price.
How to find the USP
There are several questions that business owners can ask themselves in order to find their business' USP, such as:

What is the business best at? What does it specialize in?
What services does the business offer than no one else offers?
What types of customers does the business service most?
What aspects of the business are different from competitors, such as years in service or local ownership.
Example USP taglines
Some examples that the blog lists to help business owners understand the concept of the USP include:
The #1 Expert in Saving Historic Trees
The Native Plant Experts
Weed-free lawns guaranteed
How to integrate the USP into marketing materials
Once a business has a USP, it is integral to integrate that USP into blogs, content marketing, email marketing campaigns and social media posts to get the word out to the public.
The USP should definitely be used to create a memorable tagline for the company. Hiring a professional copywriter to come up with some tagline options is a worthwhile investment, as the company tagline will become the second most recognizable piece of marketing for the company after the company name itself.
For more information, visit http://www.GetUWired.com or call 877-236-9094 today.