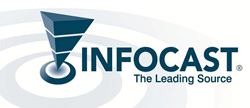 Los Angeles, CA (PRWEB) February 25, 2015
Infocast, the leading business intelligence and networking events producer in the Power industry, has announced the Mexican Energy Opportunities Summit, scheduled on April 28–30, 2015 in Mexico City, Mexico, the center of the historical Mexican energy reform.
Infocast is pleased to provide you with the distinguished Mexican Energy Opportunities Summit – Power Track Brochure.
Click here to download the Power Track brochure: Mexican Energy Opportunities Summit
Leading Industry stakeholders from Energy Regulatory Commission (CRE), Acciona EnergÍa México, AES México, Iberdrola Generación México and many more will be on-hand to address:

The vision of what Mexico's first electricity market will look like
New opportunities for power generation, transmission and distribution projects, and investments
The latest information on establishing CENACE, the new ISO
How end-users/customers will purchase more affordable power in the new regime
The latest information on electricity sector reforms, including new bidding processes, implementing an independent system operator and establishing Mexico's first power market will be discussed by authorities from CRE, CFE and CENACE. Attendees will have the opportunity to network with leading international power generation and T&D system developers, as well as financiers to discuss how similar reforms in the US and other Latin American countries affected energy markets, and opened up opportunities.
The Mexican Energy Opportunities Summit will also feature an Oil & Gas Track that will run simultaneously.
For more information, to register, or to join as a sponsor, visit the event website at infocastinc.com/mexican-energy-oil-gas-power or contact Infocast at 818-888-4444.
About Infocast
For over 25 years, Infocast has produced the highest quality events, tailored to the needs of the industries we serve. We intensively research the marketplace, pulling from an extensive network of experts to give you the information and connections to succeed.