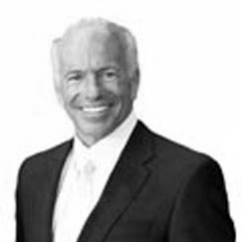 (PRWEB) March 02, 2015
Gary DePersia, a licensed real estate broker in the Hamptons, NY has rejoined the prestigious Haute Living Real Estate Network.
The Haute Living Real Estate Network (HLRN) of Hauteresidence.com is proud to continue its partnership with Gary DePersia, recognizing him as a prominent real estate professional. HLRN unites a distinguished collective of leading real estate agents and brokers, highlighting the most extravagant properties in leading markets around the globe for affluent buyers, sellers and real estate enthusiasts.
DePersia has had a hand in over $1.5 billion worth of real estate transactions, closed more than 250 of his exclusive listings, and ranks year-on-year among the top producers in the Hamptons. Haute Living magazine will feature DePersia as an exclusive Haute Living Real Estate professional.
About Gary DePersia:
Selling real estate on the East End since 1995–starting with the legendary Allan Schneider Associates and now The Corcoran Group–Gary DePersia has participated in more than $1.5 billion dollars of real estate transactions with more than 250 of his exclusive listings sold and closed, as well as matching hundreds of his own buyers and renters with the right properties. His current inventory of luxury properties is more than $400 million.
Consistently ranked among the top producers in the Hamptons for the last 15 years, and a year-on-year member of The Corcoran Group President's Council, Gary was Corcoran's top broker on the East End in 2008, determined by sales volume and rental units. Gary was also ranked as the nation's fourth top broker by sales volume, with over $202 million worth of transactions, in The Wall Street Journal and REAL Trends 2008 list of "Top 250" real estate professionals. Qualifying as a national list maker since 2007, in 2014, he was again in the top 25 with nearly $200 million of real estate transactions for the previous year.
Benchmark transactions include being the listing broker on the highest priced land transaction ever in Bridgehampton South ($37.5 million in 2007); the listing broker on the highest priced residential sale North of the Highway in East Hampton ($12.5 million in 2009); and the selling broker for the most expensive single family residence north of the highway and off the water in the Hamptons ($20+ million in 2005). He was both the listing and selling broker for the 55-acre water front oasis Tyndal Point in Sag Harbor's North Haven. At $36 million, it was the highest priced residential sale ever north of the highway, plus the largest single transaction for 2011 on the East End.
Gary has built a business that stretches from Southampton to Montauk and from Sagaponack to Shelter Island, made possible by the addition of four licensed associates. A well-rounded broker, he is as comfortable assisting renters to find a modest summer cottage as he is showing one of his spectacular multi-million dollar listings. This diversity has made him a favorite of New York City brokers looking to refer their clients. Gary is one of the East End's most prolific advertisers. His exclusives can be found regularly in local, national, and international publications. An intrinsic and inimitable ambassador for the Hamptons luxury real estate, he has regularly guided television viewers around the area's finest homes appearing on NBC TV Open House NYC, CBS TV Living Large, PBS TV, and Plum TV in the Hamptons and Aspen. He is also tapped by top news media for his expert market views and exceptional listings.
To learn more, visit Gary DePersia's Haute Residence profile: http://www.hauteresidence.com/member/gary-depersia
About Haute Living Real Estate Network (HLRN):
Haute Living Real Estate Network (HLRN) of Hauteresidence.com offers readers the most prominent directory of experienced realtors, brokers and luxury listings, and HLRN has grown to be the number one source for real estate news, residential developments, celebrity real estate news and more. Seeking an experienced interior designer? Hauteresidence.com is also home to Haute Design Network (HDN), a collective of celebrated interior designers that will help you decorate your new home or stage an active listing.
Access all of this information and more by visiting: http://www.hauteresidence.com