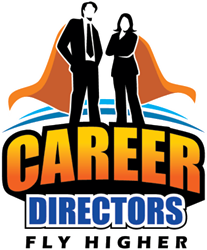 Resume writers and career coaches are constantly on-the-go with their mobile devices. That is why CDI is hosting this complementary member webinar on ergonomic tips for mobile devices.
Melbourne, Florida (PRWEB) February 26, 2015
Career Directors International (CDI), a global membership-based organization of resume writers and career coaches recognizes that their members are busier than ever, and often on-the-go with their mobile devices. With the use of mobile devices to operate a business comes numerous added challenges and risks of repetitive stress injury.
Therefore, CDI has invited Posey Salem of Radiant Resume Career Services back to teach another complementary master member webinar on ergonomics – this time specific to using mobile devices with Ergonomic Tips for Mobile Devices.
Posey Salem is a Certified Advanced Resume Writer and contributing member of the CDI Education Committee. She worked as a safety engineer and nation-wide occupational safety and health trainer for seven years. She was authorized by OSHA to deliver outreach training and achieved their 'recommended trainer' status. She is a Certified Master Trainer (CMT) and Certified Instructional Systems Designer (CISD) with a BS degree in Safety Engineering.
She will present her program live via webinar to CDI members on Thursday, March 19, 2015 at 4:00 PM Eastern. The program is as follows:
With this industry's specialties, a lot of time can be spent using mobile technology to increase productivity because work and emails can be taken on the go to be accessed wherever and whenever. In this CDI-exclusive member webinar participants will learn ergonomic tips to optimize mobile technology usage.
The session will cover potential health and physical hazards associated with mobile devices. Chronic pain and injury resulting from cumulative trauma, and ways to prevent injury and alleviate discomfort will be discussed. A Q&A session will be included included. More specifically, Posey will explore:

How to recognize symptoms of repetitive stress and cumulative trauma injury.
Potential health hazards for mobile devices (cellular phone, laptop computer, iPad or tablet, and touch screens).
Practical suggestions to reduce hazards and injury associated with mobile technology.
Stretches and exercises that help to relieve tension in the eyes, neck, shoulders, back, arms and hands.
Posey has also presented the CDI Program: Ergonomic Tips to Optimize the Home Office. It is available on-demand at no charge to members.
More can be learned about CDI's master classes such as tihs one on their website. They currently offer over 65 hours of on-demand master classes which are complementary to their members. They also offer 4-8 live programs a year.
About CDI:
CDI is a global organization that positions career and resume professionals for dynamic success as both practitioners and business owners. CDI is focused on championing the industry's cause for credibility and visibility; fostering exceptional success in every generation of career and resume professionals; and cultivating the career superhero that exists within each one of us.