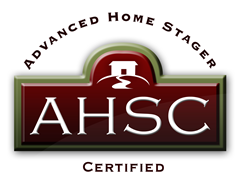 I am very happy that I came all the way from New York City to attend this course. I've learned a lot of crucial information that has boosted my confidence and will help avoid new-comer mistakes. Excellent Program! Kendyl C. - New York City, NY
Los Angeles, Ca (PRWEB) February 25, 2015
Embrace some of the top design trends of 2015 to bring new life into new homes and head into the rest of the year with a fresh environment. The Advanced Home Stager Certification courses in Los Angeles, Philadelphia, and San Francisco will be taught by Wanda Colon. Wanda leads the design team at Style My Space, a leading design and staging firm in Los Angeles servicing over 300 projects per year. Wanda made guest appearances on HGTV's "Designers Challenge" and "Designing for the Sexes" before she joined the design team of HGTV's popular "24 Hour Design" as a co-host and designer. Learn more about the instructor teaching this class by clicking here to watch her video.
The year has just begun and some may be yearning for a new look and a fresh start. Sometimes everything needs a Spring spruce up! Embrace some of Wanda's top design trends of 2015 and bring new life into homes and head into the rest of the year with a fresh environment.
Accent Colors
Adding a bright color to pop against the neutrals is an easy way to make a room new. A fun patterned rug and new throw pillows instantly change a space. The best part about incorporating color with accent pieces is that it's changing the pieces with the seasons or the latest trends. With a neutral backdrop, the color palette is easy to play with. Combine colors and patterns in complementary or monochromatic schemes to really be on trend. As for the hottest colors this year? Blues and purples in any shade are both cool and elegant.
Blasting from the Past: Vintage and Retro
The trends seem to move towards modern and sleek, but vintage and retro items still have a place! Vintage items make homes seem like one of a kind and are easier than ever to find with the growing number of online sellers. Of course, an old-fashioned trip to a flea market or local antique show makes a vintage piece even more authentic! Incorporating a bit of the retro 60s and 70s vibe, in color and shapes, brings a playfulness to any room as well as some nostalgia.
Cheery, Not Dreary, Neutrals
Keeping much of a space neutral as a background or springboard for accent colors and patterns is still on trend and comes with many advantages. But that doesn't mean that the walls and furniture need to be dreary or bland. Neutrals can still be modern and elegant. Grey is a popular color for 2015 and mixing shades of this neutral enhances even a mostly white room. Off-white has taken over the drab beige to work with the warmer color palettes.
Shiny and Metallic
Metallic shine is the perfect way to bridge the gap between modern design and vintage accents. Metallic textures also bring a visual balance. While gold and silver are always popular and luxurious, the hot metallic right now is the sparkly brass.
Patterns and Prints
A common through line in all the 2015 trends is making a statement. A wall mural or daring print fabric create dramatic focal points in the common rooms of home, and are both ways to implement patterns and prints that can be changed with the trends. The most important thing though is that the statement reflects personality!
Break Up the Straight Lines
Curved furnishings and accents are becoming increasingly popular in the design world, so softening up those straight edges will put a room ahead of the curve (no pun intended). Big, soft, round lounging chairs are always a great place to start. Or try a round coffee table or circular ottoman.
Take a chance on the 2015 trends and make new homes into a statement of personality and what people find fun and exciting. Leave the standard cookie-cutter designs in the past and spring into the remainder of the year with new aplomb in interior decorating.
More about The Academy's upcoming Courses:
The Academy of Home Staging is pleased to announce the schedule of classes for Advanced Home Staging Certification Classes, for 2015. To reach interested students across the country, The Academy is delivering classes in five different locations. Any student that registers and pays in full at least 60 days prior to the start of their class will get a $200 discount off their class.
The choices for upcoming Advanced Certification for Home Staging classes are:
Los Angeles, Ca March 23-27 and September 14-18,
Philadelphia Pennsylvania May 4-8,
San Francisco, Ca June 22-26.
New York, NY March 30-April 4 and September 14-19
Washington DC August 3-7
Dallas TX November 9-14
The Academy of Home Staging was founded by Kim Kapellusch in 2005 in the Los Angeles area, and has quickly become the Industries' premier Home Staging and Redesign Certification Training Program. Today The Academy operates in California; New York City, Dallas, Philadelphia, Los Angeles, San Francisco and Washington, DC. In addition to its leading classroom certification classes The Academy offers a full CD home study based course, ongoing education and one-on-one business counseling.
For more information or to sign up call 1.800.574.5576 or visit http://www.TheAcademyOfHomeStaging.com.