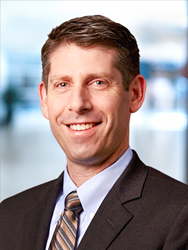 To have not one, but two members of our team honored with this prestigious recognition reflects our commitment to excellence in all aspects of client service and financial decision making
Reston, VA (PRWEB) February 25, 2015
The Wise Investor Group at Robert W. Baird & Co., a team of experienced financial professionals offering financial planning, portfolio management, investment analysis and account services, today announced that Managing Directors Eric Wightman and Gregory S. Smith, CFP ®, ChFC® have been named to Barron's Top 1200 Financial Advisors list for 2015. This is the seventh consecutive year that The Wise Investor Group has appeared on the list.
Smith, a CERTIFIED FINANCIAL PLANNER™ practitioner and Chartered Financial Consultant®, founded The Wise Investor Group's financial planning department in 1999, focusing on retirement, college and estate planning for his clients.
As a leader on the team's Investment Decision Committee, Wightman is responsible for setting the group's investment strategy and ensuring that appropriate risk management is applied to the portfolio decisions.
"Eric and I are extremely proud to represent The Wise Investor Group and Baird on Barron's list of Top Advisors this year," said Smith. "To have not one, but two members of our team honored with this prestigious recognition reflects our commitment to excellence in all aspects of client service and financial decision making."
Barron's 2015 Top 1200 Financial Advisors ranks the best financial advisors across the country state by state. The rankings are constructed on information sourced by over 4,000 of the nation's most productive advisors. The ranking takes into consideration the assets under management, revenue produced by the firm, regulatory record, quality of the practice and philanthropic work.
###
About The Wise Investor Group
The Wise Investor Group (http://www.thewiseinvestorgroup.com) at Robert W. Baird & Co. is a full-service investment firm located in Reston, Virginia focusing on financial planning, portfolio management, investment analysis, insurance and annuity services as well as overall account services. Formed in the 1990s, the firm follows a disciplined, research-based approach to value-oriented investing.
Certified Financial Planner Board of Standards Inc. owns the certification marks CFP®, CERTIFIED FINANCIAL PLANNER™ and federally registered CFP (with flame design) in the U.S., which it awards to individuals who successfully complete CFP Board's initial and ongoing certification requirements.