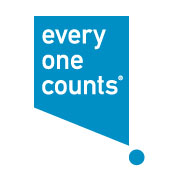 We are honored to have served the Academy of Motion Picture Arts and Sciences for the past three awards seasons
San Diego, CA (PRWEB) February 24, 2015
Everyone Counts, the world's leading provider of secure software based elections, announced that polls have closed for voting for the 87th Oscars®.
Everyone Counts has been providing secure electronic voting for members of The Academy since the 85th Oscars in 2013, resulting in increased member participation year over year. The Academy selected Everyone Counts to implement their historic transition to online voting after conducting an extensive 18 month search. The selection of Everyone Counts was based on multiple factors including its perpetually state of the art SaaS software platform that ensures transparent, secure and reliable voting, as well as its standing as an internationally recognized expert in election administration and computer security.
Members of The Academy used Everyone Counts' eLect voting system from December 29 through January 8 to select their choices for Oscar nominations; with final nominees announced by the Academy on January 15. Academy members then used eLect for finals voting from February 6 to the 17. Winners were revealed during the broadcast of the Oscars on February 22, live on ABC.
"We are honored to have served the Academy of Motion Picture Arts and Sciences for the past three awards seasons," said Lori Steele, Chairman and CEO of Everyone Counts Inc. "Our company was founded to set a new standard of security, accessibility, and transparency in elections. We're proud to be working with the Academy, an organization that also represents the highest standards in its field, to deliver excellence for their members."
###
About Everyone Counts:
Everyone Counts provides secure software-based election services to government and private sector clients. Since 1997, Everyone Counts' SaaS-based sustainable, scalable solutions has resulted in increased security, voter participation, and significant cost savings for voters and election administrators. For more information, visit http://www.everyonecounts.com