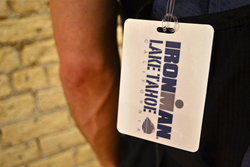 In 1998, our company sprang forth through our family's involvement with swimming, and we view water polo as the fun and exhilarating extension of something we love, swimming.
Evanston, IL (PRWEB) February 26, 2015
Bag Tags Inc., a leader in the production of event passes, lanyards, and of course, bag tags, has been named an official supplier to USA Water Polo. The two-year agreement running through the 2016 Junior Olympics and Champions Cup will see Bag Tags Inc. serve as the official credential supplier for all USA Water Polo events.
"We are excited to form an official relationship with Bag Tags," Jeff Dyrek, USA Water Polo Director of Marketing, said. "They have provided solid support for USA Water Polo over the years and we now look forward to having them as part of the USA Water Polo family. We know they will be able to provide a benefit and support to our affiliated clubs and sanctioned tournaments."
"The Bag Tags team is thrilled to be moving forth in partnership with USA Water Polo," Tom Doyle, Bag Tags Inc. Founder, said. "In 1998, our company sprang forth through our family's involvement with swimming, and we view water polo as the fun and exhilarating extension of something we love, swimming. We are pleased to work toward continued growth with USA Water Polo."
Proudly made in the United States, Bag Tags Inc. offers 48 hour turnaround in supplying bag tags and credentials to a variety of sports teams and organizations including USA Swimming, USA Soccer, the PGA Tour and the University of Notre Dame. Included in Bag Tags Inc. family of companies is the recently-launched Woven Lanyards and Event Passes. While Bag Tags Inc. does what it does best with high-quality bag tags, Woven Lanyards specializes in custom lanyards and Event Passes concentrates on custom access passes. All three companies work in tandem to provide the best products for any type of event. For more information, visit http://www.bagtagsinc.com.
About Bag Tags Inc.
Bag Tags, Inc. started around the Doyle family's dining room table in 1998, where a mailing was prepared for all the swim teams in the USA introducing them to a newly conceived product, the Times Standard Bag Tag. Now the company is perched on the forward edge of the Custom Lanyard, Event Credential, and Luggage ID Tags Market. Bag Tags, Inc. is committed to serving every level and organization in the Water Polo family. Visit http://www.BagTagsInc.com to learn more.
About USA Water Polo
USA Water Polo, Inc. is the national governing body for water polo in America, overseeing our United States Olympic program as well as 20 different championship events annually, such as Junior Olympics and Masters National Championships. With more than 40,000 members, USAWP is also the sanctioning authority for more than 500 Member Clubs and more than 400 tournaments nationwide. USAWP is committed to the development of the sport throughout the US. It fosters grass-roots expansion of the sport, providing a national system of affiliated clubs, certified coaches and officials.
About Woven Lanyards
Woven Lanyards creates high-quality, custom lanyards for all types of occasions. With a talented design team and friendly sales staff, Woven Lanyards is dedicated to creating a one-of-a-kind product for any business. With clients ranging from sporting events to the corporate world, Woven Lanyards can give you the best custom lanyards to meet your needs. For more information, go to http://www.wovenlanyards.com.
About Event Passes
Event Passes specializes in providing proper passes and badges for all types of events. With over 10 years of experience, Event Passes are proficient in creating top-of-the-line, custom passes designed to meet the needs of every client. The team at Event Passes will work to ensure your event has the perfect pass to not only look good, but keep your event secure. Learn more at http://www.eventpasses.com.
Official USA Water Polo Sponsors & Suppliers
Active Media, American Pistachios, Bag Tags Inc., BANXblock, Big Fish Payroll Services, Bridge Athletic, Colorado Time Systems, Deckside Pool Services, Get Travel, Hilton HHonors, Justin's, Katin USA, KT Tape, Liberty Mutual Insurance, Malibu Wellness, Mikasa, Nestlé Nesquik, Ospraie Management, PowerBar, S & R Sport, Sea Air Federal Credit Union, Special Event Contractors, TicketPrinting.com, TYR, United, Water Marque, & ZOLL AED.