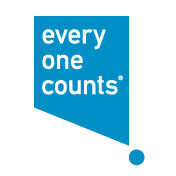 San Diego, CA (PRWEB) February 24, 2015
Everyone Counts, the world's leading provider of Saas based voting systems, has been selected by the City of Del Mar to conduct the online Voice Your Choice poll for city residents to rank their preferences for a new City Hall/Town Hall.
Everyone Counts was chosen for their expertise in conducting secure and reliable online polls, which increase participation while providing cost-savings for city officials. Everyone Counts will serve Del Mar's 3,000 registered voters an advisory poll for $25,000. The City considered other alternatives, such as a traditional advisory vote that would cost between $60,000 and $100,000. However, the City opted to conduct a poll that would allow residents to rank their preferences for the various options to develop a new City Hall/Town Hall.
Another advantage to Everyone Counts' unique software polling system is that surveys can be set-up and conducted, with accuracy, in much shorter time frames than traditional paper methods. The online poll will be live from February 2nd through the 13th, allowing the Del Mar City Council to have results tabulated and presented by Everyone Counts on March 2.
"We are pleased by the City of Del Mar's forward-thinking decision to choose a modern online survey rather than a traditional, expensive paper based poll," said Lori Steele, CEO of Everyone Counts. "The cost savings and fast, yet secure and auditable, polling process will serve the city's voters more efficiently and allow the City to move forward with it's planning for a new city hall in an effective way."
About Everyone Counts:
Everyone Counts provides secure software-based election services to government and private sector clients. Since 1997, Everyone Counts' SaaS-based sustainable, scalable solutions has resulted in increased security, voter participation, and significant cost savings for voters and election administrators. For more information, visit http://www.everyonecounts.com.