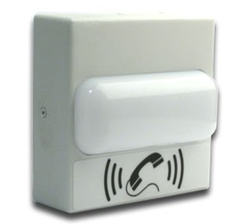 milwaukee,wi (PRWEB) February 25, 2015
There are great technology ideas and innovation happening all the time and all over the world. The convenience of technology today has made everyday life less complicated and in some cases more affordable. The Internet is continually evolving into the premier source of convenience for businesses and everyday transactions for individuals.
Communication plays a big part in everyday life. People communicate of course through phone, email, text messages, Skype, Google Chats, Twitter and the list goes on and on.
One of the most tried and true ways to communicate has always been by phone; however, there has always been only a couple ways to do this until recently. Connecting phone service over the Internet has gained in popularity over the past few years. It's much cheaper, convenient and, depending on the speed of one's Internet service, can also be faster.
With phone service, there has always been a need on how to be notified when someone calls. Being notified when someone calls usually comes down to a sound or being notified by sight.
Telcom & Data is introducing the Cyberdata VoIP Loud Phone Ringer and IP Phone Strobe. Its easy to set up and use with any premised base or hosted IP phone system. Cyberdata VoIP products have been tested for reliability and high-performance on IP networks.
When being notified over the Internet, be ready when technology calls with a loud phone ringer and IP phone strobe.
The Cyberdata VoIP Loud Phone Ringer and IP Phone Strobe is now available at Telcom & Data. For more information about The Cyberdata VoIP Loud Phone Ringer and IP Phone Strobe, visit Telcom& Data's website or call 1-800-335-0229.
About Telcom & Data:
Since 1996 Telcom & Data has been providing thousands of telecommunication solutions to organizations around the world to measurably improve communications. The company is a leader in call recording and call accounting solutions. Telcom & Data maintains a network of over 1500 technicians with locations in Chicago, Milwaukee, and Miami.