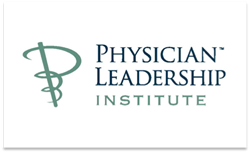 Tampa, FL (PRWEB) February 26, 2015
Collaboration between clinical and administrative leaders has never been more critical as VHA Southeast health systems strive to provide high-quality, patient-focused, and efficient care in an environment that faces declining resources. The Academy for Physician Advancement and Transformation (APAT) is designed to transform physician leadership at all levels and build the next generation of physician leaders charged with leading the transformation of healthcare during this time of great change.
"VHASE created the leadership academy, or APAT, because our member healthcare organizations and physician leaders recognize that we can no longer afford to send physicians to generalized leadership development workshops," said Dr. Mike Schweitzer, VP Healthcare Delivery System Transformation of VHA Southeast. "Lasting success requires an approach that is focused, high-quality, delivered conveniently, and customized to the needs of physicians and health systems."
"Following a lengthy research process we chose to partner with The Physician Leadership InstituteTM (PLI) because of their innovative, evidence based, high quality development approach, delivered conveniently, and customized to the needs of physicians and health systems."
The VHA Southeast Academy for Physician Advancement and Transformation (APAT) is an innovative program that utilizes experiential and adult learning models with national faculty and industry experts that contribute to the program. According to Dr. Schweitzer, "The unique characteristic of APAT is the combination of both face-to-face and virtual distance learning. This leverages the time of our busy physician leaders so they can learn many of these skills at home when it is convenient for them."
"We are excited about the opportunity to partner with VHA Southeast and bring the leadership program to VHA Southeast Members," said Mo Kasti, CEO of the Physician Leadership Institute. "Our innovative approach immerses physicians in five key areas: seeing self first as leaders, leading with purpose, inspiring their teams, leading change strategies, and delivering transformative triple aim outcomes. We are confident that the physicians will find the experience transformational, rewarding on both a professional and personal level, and one that produces a strong return on investment."
The yearlong leadership academy (APAT), which starts in late winter and fall of this year, will be held in person in Atlanta and on-line.
VHA Southeast, Inc. (VHASE) is a member owned cooperative comprised of not-for-profit healthcare organizations based in Tampa, Florida. The VHASE Vision — "VHA Southeast is a member centric organization serving healthcare providers and payers across the continuum focused on improving the health of the communities and access to high quality care with excellent outcomes at competitive pricing."
The Physician Leadership Institute (PLI) is the leading provider of physician leadership development programs nationwide. PLI is dedicated to creating high performing healthcare systems where administrators, physicians and healthcare team members collaborate to provide coordinated quality care for their patients, and aligned and engaged leadership for their organizations.
PLI is a division of the nationally renowned Center for Transformation and Innovation LLC (CTI) based in Tampa, Florida. For more information, visit http://www.Physicianleadership.org.