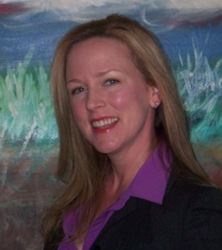 Katy, TX (PRWEB) February 24, 2015
Dr. Amy L. Luedemann-Lazar of Kidstown Dental is excited to announce that she is now accepting new patients without a referral for almost all pediatric dental procedures with three different types of radiation-free laser systems. Laser dentistry has many benefits, making appointments easier on children and parents alike. Dr. Luedemann-Lazar understands the importance of making sure kids have positive experiences when they visit a dentist in Katy, TX, and goes above and beyond with educational activities, pain-free, conservative care in her pediatric dental office. This helps them to have healthier mouths now and for the rest of their lives.
Laser dentistry has become increasingly important over the last 10 years. One huge benefit is that this field allows some procedures, such as fillings, to be done without anesthetic. No one likes having shots in the mouth, but it can be especially traumatic for young patients. Where possible, based on the size and location of the decay, Dr. Luedemann-Lazar can now restore teeth with fillings or crowns painlessly using a laser. Many types of minor gum surgeries, such as reshaping and frenectomies, are improved and much easier thanks to laser technology. Such types of laser dentistry procedures sometimes require a small amounts of short-acting anesthetic, but heal more quickly, and do not even require stitches. Dr. Luedemann-Lazar also fights gum disease, can remove tartar build-up, and speeds up the healing of oral sores, all with the help of a laser.
Childhood dental office visits affect the rest of a person's life. If children have positive experiences, they are more likely to take good care of their teeth as adults. Those who suffer from traumatic dental events often carry their fear of dentists throughout their lives. People who struggle with anxiety are less likely to obtain the dental treatment they need and are more likely to have serious problems with their teeth. Because of this, Dr. Luedemann-Lazar works hard to ensure that children who visit the dentist in Katy, TX are happy and comfortable.
Those who would like to learn more about laser options for appointments with this dentist in Katy, TX are invited to visit Dr. Luedemann-Lazar's website or call her office. Dr. Luedemann-Lazar wants to promote patient education and make the experience positive for her young patients and their parents.
About the Practice
Kidstown Dental is a pediatric practice offering compassionate care for patients in Katy, TX. Dr. Amy L. Luedemann-Lazar has been in the dental profession since 1990. She graduated with honors in her undergraduate studies of Nutrition and Psychology, and obtained her Doctor of Dental Surgery degree in 2005 from the University of Texas Dental Branch – Houston. She then traveled to Seattle, Washington where she received her Pediatric Specialty Training and a Masters' degree from the University of Washington. Dr. Luedemann-Lazar is a diplomate of the American Board of Pediatric Dentistry and participates professionally with many organizations promoting oral health in children. To learn more about Kidstown Dental please visit their website at http://www.kidstowndentist.com or call (281) 394-7040.