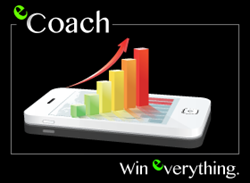 Fairfield, NJ (PRWEB) February 25, 2015
Vision-e, a salesforce.com partner providing sales productivity software, applications and CRM consulting services, announced today that eCoach is available on the Salesforce AppExchange. This business application builds customized sales scripts to help sales representatives personalize each sales call.
eCoach allows the user to create dependency question and statements, tailored so team members ask the right questions, in the right order, every time. Managers can use it as a training tool, so new hires can adhere to company scripts and record customer answers. Upon completion of the call, answers recorded in the app are automatically uploaded to the company's Salesforce org. The recorded answers helps representatives personalize follow-ups with these potential clients.
eCoach works seamlessly with Salesforce. Perfect for call centers, eCoach allows managers to create custom scripts that encourage consistency throughout sales calls. As a training tool, new hires are reassured by the easy-to-follow cadence of each pre-built script.
Comments About the News
An article in Forbes.com by Yaniv Masjedi highlights the importance of tailored sales calls. "Sales calls are integral to getting the conversation started around a business deal, but the real magic happens in the follow-up... Thoughtful, personalized follow up is the key to sales success," Msjedi says. With eCoach, sales reps easily capture answers to sales questions. This allows for that personalized follow-up call that helps close deals.
About Vision-e
Vision-e is a premier provider of salesforce.com solutions. Vision-e helps businesses of all sizes and budgets streamline their Salesforce organization and become more productive, efficient and profitable. More than just consultants, Vision-e was founded by sales professionals who believe customers come first—no matter what.
From one-of-a-kind business productivity applications to customized services from certified Salesforce Administrators, Vision-e drives the ROI clients want and expect from their Salesforce investment.
"Vision-e provides elegant, highly customizable solutions that help companies of all sizes get the most out of the Salesforce platform. Vision-e: it's Salesforce…extraordinary." Jule Limoli, CEO, Vision-e
For more information on Vision-e, go to http://www.Visione.com or call 888-611-2679.