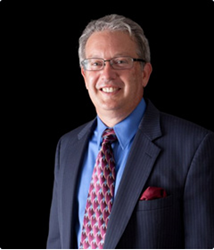 Incorporating March Madness into the workplace could be a winning strategy.
Chicago, IL (PRWEB) February 26, 2015
March Madness happens. According to Dr. Paul White, psychologist and co-author of The 5 Languages of Appreciation in the Workplace, an employer can choose to either fight this annual distraction or utilize it to improve relationships among employees. White offers these tips for making the NCAA March Madness Tournament work for the workplace.
Making March Madness More Sane

Consider flex time to allow employees to watch workday games.
Create team building events during which employees can watch selected games together.
Allow for rotating or lengthened lunch times to enable fans to catch their preferred games.
Benefits of Acknowledging the Popular Sports Event
Allowing employees to be able to follow their favorite basketball team can be a way of showing them appreciation as people, not just as workers.
There is potential team building as coworkers watch games together.
Social activities – such as sports viewing – can improve office morale.
Possible Risks of Celebrating March Madness on the Clock
Non basketball fans may perceive the focus on March Madness as unfair or prejudicial.
Scheduling viewing time or flex time logistics can be a hassle. Length or frequency boundaries may need to be set.
There is risk of setting a precedent. Employers may need to decide if this will be an annual practice and if other big sports events – such as baseball's World Series or soccer's World Cup – will be handled in the same manner.
With a little forethought, a savvy boss can turn the potential interruption of March Madness into a constructive workplace enhancement.
"An employer must weigh the positive outcomes of this demonstration of employee appreciation with the effort of implementing it," explained White. "Not doing it removes the hassle and drama. However, when you consider that avid fans may choose to miss work or watch covertly in order to follow their passion, it may be a worthwhile investment." With that in mind," White added, "Incorporating March Madness into the workplace could be a winning strategy."
Read more about Dr. Paul White's book, 5 Languages of Appreciation in the Workplace.