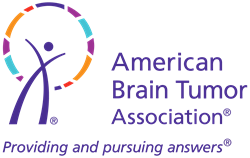 "Andrew's research to improve the lives of those living with a brain tumor is truly the ABTA's mission in action, and it is with great pride that we honor him with the Lucien Rubinstein award," said Elizabeth M. Wilson, MNA, president & CEO ABTA
Chicago, IL (PRWEB) February 24, 2015
Today, the American Brain Tumor Association (ABTA) named Andrew Zureick, an ABTA Medical Student Summer Fellow and second- year medical student at the University of Michigan Medical School, the 2014 Lucien Rubinstein Award recipient.
Zureick, whose research and training experience was conducted under the mentorship of Torunn Yock, MD, MCH, associate professor at Harvard Medical School and director of Pediatric Radiation Oncology at Massachusetts General Hospital Cancer Center, focused his studies on identifying the levels of proton radiation exposure to different areas of the brain during proton beam therapy.
"Andy Zureick is simply one of the smartest medical students I have had the pleasure of working with and his work ethic and grasp of complex concepts and relationships is unparalleled," said Dr. Yock. "He has an early and very promising start in the field of neuro-oncology and the ABTA's support has helped capture this brilliant soon-to-be doctor who is now excited about the prospects of what we can do in radiation oncology to truly improve outcomes in our pediatric brain tumor survivors."
Approximately 70% of pediatric brain tumor patients are long-term survivors. While treatment has been very successful, the adverse side effects of chemotherapy, radiation therapy, and surgery can manifest themselves long-term, often impacting a patient's cognitive abilities. Zureick's study helped determine which parts of the brain are the most crucial to spare when designing a proton beam treatment plan, in order to help preserve neurocognition.
"Andrew's research to improve the lives of those living with a brain tumor is truly the ABTA's mission in action, and it is with great pride that we honor him with the Lucien Rubinstein award," said Elizabeth M. Wilson, MNA, president and CEO, American Brain Tumor Association. "He was among 10 medical students who received funding from the ABTA to spend time in the lab as an ABTA Medical Student Summer Fellow gaining valuable, hands-on experience with some of the country's leading researchers serving as their mentors. He is well on his way to making significant contributions to the neuro-oncology field."
The ABTA Medical Student Summer Fellowship is a 10-to-12 week laboratory experience designed to attract and motivate young, talented medical students to pursue a career in brain tumor research. At the conclusion of their fellowship, each student is required to submit a report on their experience and research findings. A panel of ABTA Scientific Reviewers assesses the reports, and based on the highest review scores, an "outstanding medical student" is selected to receive the annual ABTA Lucien Rubenstein Award. The award is named in honor of Lucien J. Rubenstein, MD, a professor of neuropathology at the University of Virginia and a world-renowned brain tumor researcher.
Through the funding of early career scientists, the ABTA aims to seed the field with talented, bright young investigators who have the potential to change our understanding of the causes, effects, diagnosis and treatment of brain tumors.
"I am extremely grateful that the ABTA believed in my potential to make a contribution to the medical community through my research," said Zureick. "Being able to meet many of the pediatric patients either under treatment or visiting Boston for their long-term follow-up appointments helped me recognize that the diseases that afflict children are devastating, but we have the scientific capabilities to help many live long and full lives. I would be honored to dedicate my career to serving these patients."
About The American Brain Tumor Association
Founded in 1973, the American Brain Tumor Association was first and is now the only national organization committed to funding brain tumor research and providing information and education on all tumor types for all ages. For more information, visit http://www.abta.org or call 800-886-ABTA (2282).
About Massachusetts General Hospital
Massachusetts General Hospital (http://www.massgeneral.org), founded in 1811, is the original and largest teaching hospital of Harvard Medical School. The MGH conducts the largest hospital-based research program in the United States, with an annual research budget of more than $785 million and major research centers in HIV/AIDS, cardiovascular research, cancer, computational and integrative biology, cutaneous biology, human genetics, medical imaging, neurodegenerative disorders, regenerative medicine, reproductive biology, systems biology, transplantation biology and photomedicine.
About University of Michigan Medical School
Since graduating its first class of six students in 1851, the U-M Medical School has been a leader in preparing the physicians and scientists of the future, conducting path-breaking research and working with the U-M Hospitals & Health Centers to deliver outstanding care of all kinds. With top-tier national and international rankings for education & research funding, more than 3,000 faculty and nearly 1,900 students and advanced trainees, the school is truly one of the nation's leaders and best.