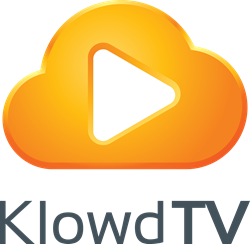 "beIN SPORTS grants our subscribers access to some of the most popular soccer leagues in the world." -Michael Grams Co-Founder
Alexandria, VA (PRWEB) February 24, 2015
KlowdTV today announced the launch of beIN SPORTS on its legal streaming platform in the United States. With this announcement, KlowdTV is now America's leading soccer streaming platform and the only provider that offers Spanish La Liga, Italian Serie A, Ligue 1 and many more without a cable subscription. For more information, visit http://www.klowdtv.com and @KlowdTelevision on Twitter.
KlowdTV is live-streaming all beIN SPORTS programming, in English and Spanish, to desktop, tablet and mobile devices. beIN SPORTS programming includes La Liga (Spain), Serie A (Italy), Ligue 1 (France), Russian Premier League, 2015 Copa America and more. Viewers can also view the Capital One Cup (England), Coppa Italia, Copa del Rey (Spain), and Copa do Brasil. Tournaments on beIN SPORTS include 2015 Copa America, and the CONMEBOL/CONCACAF World Cup Qualifiers.
KlowdTV is now positioned to take advantage of the unprecedented growth of soccer viewership in America by allowing people to watch, in both English and Spanish, the best players in the best leagues from around the world, 24-hours-a-day, and for less than the cost of Netflix. All soccer programming on KlowdTV is available for only $7.48 a month in SD and $8.48 a month in HD as part of its Sports Package. Best of all, the first month of service is free to new subscribers. KlowdTV is available on the following devices: Roku, Mac and PC browsers, and most Android and iOS devices including iPhone and iPad.
In addition to beIN SPORTS, KlowdTV also streams GolTV programming featuring German Bundesliga, Brazilian Serie A, Portuguese Primera Liga, Argentina Primera Division, Uruguayan Primera Division, Ascenso MX, and Everton TV.
"We are proud to include great content creators like beIN SPORTS in our lineup, and to help them reach more viewers across the United States," said Michael Grams, KlowdTV Co-Founder. "beIN SPORTS grants our subscribers access to some of the most popular soccer leagues in the world. As we continue to grow and add exceptional content to our lineup, we remain diligently focused on adding value and providing ease of use and flexibility to our customers."
About KlowdTV
KlowdTV is a streaming platform bringing consumers live TV channels via their computer, mobile device and television. Founded in 2014, KlowdTV already has thousands of subscribers enjoying a diverse range of live content on 18 channels, including live international soccer from the top leagues in the world, such as La Liga, Serie A, and German Bundesliga. Launched as an alternative for cord cutters or an add-on to traditional cable subscriptions, KlowdTV empowers subscribers to pick which packages and channels they pay for, while providing flexible viewing on computers, smart devices, and TVs.
About beIN SPORTS USA
beIN SPORTS USA is the international sports network. Launched in 2012, beIN SPORTS is the fastest growing international sports network in the U.S. and is offered on 9 of the largest 10 cable/satellite TV providers in the U.S., as well as other systems across the country. beIN SPORTS offers viewers premium sports content and entertainment across multiple platforms including TV channels beIN SPORTS and beIN SPORTS en Español and live streaming on beIN SPORTS CONNECT. A cornestone of beIN SPORTS is its unrivaled live soccer coverage, which includes live matches from La Liga, Serie A, Ligue 1, Russian Premier League, Copa America 2015, and CONMEBOL/CONCACAF World Cup Qualifiers, as well as news and in-depth analysis of all the top leagues from around the world. With beIN SPORTS CONNECT, authenticated subscribers can also enjoy all the exciting action from the two networks and stream live overflow matches offered in HD on your computer, tablet or smartphone. In addition to soccer, beIN SPORTS serves as a haven to fans of motorsports, tennis, rugby, volleyball and boxing, among others.