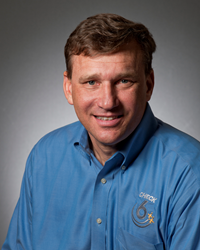 Aviation-style checklists and simulated training have made commercial aviation one of the safest and most reliable industries in the world.
HOUSTON, Texas (PRWEB) February 25, 2015
Check-6 International Inc. president and CEO, Yarko "JJ" Sos, has been invited to be a speaker at the 2015 Montgomery Summit, presented by Macquarie. This year's summit will be held on March 10-11 at the Fairmont Miramar Hotel in Santa Monica, Calif.
The Montgomery Summit gathers a highly selective group of more than 900 senior-level investors and top executives from growth technology companies in media, communications and information technology. For a decade, the conference has provided unparalleled opportunities to meet a diverse blend of technological visionaries and innovators from all over the world.
Sos, a former Navy TOPGUN instructor, 51, will talk about how successfully written checklists are becoming the heartbeat of any high consequence organization by helping competent workforces perform with step-by-step precision. Check-6, the leader in accelerating human performance, last year introduced Checklist Ops with RIGOR, a culture-driven initiative with an intuitive checklist-based mobile application that puts procedural discipline and verifiable compliance in the palm of the user's hand.
"Aviation-style checklists and simulated training have made commercial aviation one of the safest and most reliable industries in the world," said Sos. "The Montgomery Summit is a great place to share how digital checklists make the manner in which tasks are performed predictable, and management's ability to verify compliance is a game changer in workforce safety and productivity."
In the military, Sos commanded an Air National Guard F-16 fighter squadron, directed and taught at the prestigious Navy TOPGUN fighter training program, directed operations for an F-14 Tomcat Squadron and held numerous other key leadership and management positions. He also served his country by participating in combat operations during Desert Storm, Iraqi Freedom and the NATO Bosnia campaign. Sos earned a bachelor's degree in engineering from Vanderbilt University, earned an MBA from Rutgers University – Camden and retired as a Lieutenant Colonel from the New Jersey Air National Guard.
Check-6 began after the founder, Brian Brurud, was discussing a white paper with a deepwater drilling engineer. The paper's conclusion was that the energy industry would be well served if it followed the principles and training standards of commercial and military aviation, and if former fighter pilots were the ones to teach the hands on at the rig site. In 2007, Check-6 was born, with Brurud and Sos beginning with a great idea and a lot of work ahead of them. Since then, the company has grown to more than 400 employees and coaches worldwide, with offices in Houston, Fort Worth, Texas, Tulsa, Okla. and Orlando, Florida in the U.S., but also in Norway, Malaysia, Australia, Thailand, Chile and Russia.
For more information on Check-6, visit the website at checksix.com.
# # #