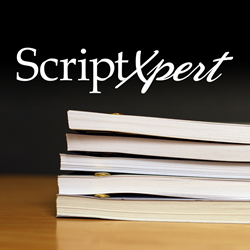 The Asylum, has optioned four genre specific feature screenplays through ScriptXpert's Script Search
Burbank, California (PRWEB) February 26, 2015
Financing, production and distribution company, The Asylum, has optioned four genre specific feature screenplays through ScriptXpert's Script Search, provided by The Writers Store. ScriptXpert's Script Search facilitates the vetting process of new material for production companies, producers and execs, from community of over 300,000 aspiring and professional writers.
The four optioned projects respectfully, are: Deadly Views, The Forest, Horn Dog and The French Disaster.
Deadly Views written by Bill Johnston, is a thriller about a reporter that teams up with the police to hunt down a serial killer, who videotapes his crimes and sends them to the reporter before moving on to his next victim.
The Forest written by Gregory Livingston, is a horror about a research team that is faced with the threat of a colony of Big Foot's that begin to terrorize a forest, by stealing human bodies to eat.
Horn Dog written by Mike Davidson, is a sexy-comedy focusing on an oversexed and under loved college student who finds himself "body-swapped" with a frat house jock, who both find sex and love in their new bodies.
The French Disaster written by Ian Mcnulty, is a disaster script about one man who has to save the world from overly powerful volcanoes and earthquakes destroying Paris.
ScriptXpert's Script Search is pleased to announce their next partnership with production company Pannon Entertainment. For further details, please visit http://www.writersstore.com/scriptxpert-script-search-pannon-entertainment
ABOUT THE ASYLUM
Founded in 1997, The Asylum is a motion picture production, financing, and worldwide distribution studio. With facilities in Burbank, California, The Asylum fully finances and produces 15-25 titles per year and its North American home entertainment division has released over three hundred titles to date. Credits include Sharknado, Mega Shark vs. Crocosaurus, Zombie Apocalypse, Mother, Blood Lake, Paranormal Entity, and A Snow Globe Christmas.
ABOUT PANNON ENTERTAINMENT
Pannon Entertainment Inc. develops and produces theatrical feature films and manages writers. Pannon Entertainment Inc. is currently developing titles such as Whale Talk, a feature film based on the book with the same title by Chris Crutcher among many others. The company recently wrapped production on the very first film shot and completed using a high dynamic range workflow. The company works with both emerging and established talent with multiple award nominations. Pannon Entertainment's executives are actively judging several major screenwriting competitions. The company is currently looking for new talented writers to represent.
ABOUT SCRIPTXPERT
ScriptXpert's Script Search is a service that aims to discover new material on behalf of leading Production Companies, Producers and Execs, with the selected screenwriter's script getting optioned and/or purchased and produced. ScriptXpert is a service provided through The Writers Store. Since 1982, The Writers Store has been respected worldwide as the leading authority on screenwriting and filmmaking tools.