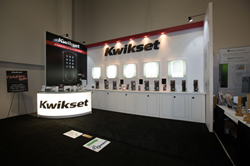 Every independent exhibitor that signs a contract by March 6, 2015 with Absolute I&D will receive the same pricing as a distributor
Las Vegas, NV (PRWEB) February 25, 2015
The International Security Conference & Exposition – also known as ISC West – is the largest event in the U.S. for the physical security industry, covering Access Control, Alarms & Monitoring, Biometrics, IP Security, Video Surveillance / CCTV, Networked Security Products and more. The newest security products & security technology along with security industry training & knowledge is available at this four day event.
ISC West opens April 14-17, 2015 in Las Vegas at the Sands Expo in Las Vegas. Approximately 28,000 industry professionals in attendance will view over 10,000 products on the show floor presented by 1,000 exhibitors. In addition SIA Education at ISC West offers the broadest offering of education with more than 75 sessions designed for every security professional.
Absolute I&D, a trade show installation & dismantle company, has serviced clients for many years at ISC WEST, installing exhibits for many clients from across the USA, South America, Europe, and Asia. It takes a skilled and trained trade show labor company to move in and out of a multi-tiered venue such as ISC WEST and that is where the Absolute I&D team performs at its highest. Now it is our turn to help the exhibitors. Every independent exhibitor that signs a contract by March 6, 2015 with Absolute I&D will receive the same pricing as a distributor. It is as simple as that. All exhibitors will receive distributor pricing for ISC WEST. I&D Quote Request.
If you are in the security business in the USA and you do not attend ISC WEST – you are missing the game!
About Absolute I&D Inc.:
Absolute I&D, Inc., headquartered in Las Vegas, Nevada, with site offices across the country, offers supervised labor resources at trade shows, for corporate programs, and on consumer road tours. Absolute I&D Inc. is committed to providing clients the highest level of skilled labor, experienced project managers, and impeccable customer service. Signatory to union contracts in fifteen major trade show venues cross the USA and lead personnel will be flown to any other city necessary to meet client needs