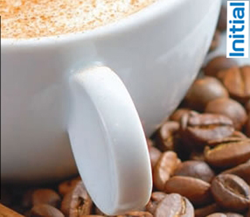 Initial offers the perfect Premium Scent to match a company's brand. An Initial scenting expert will survey the premises to find the best diffusion solution; testing airflow, measuring space and paying attention to air handling solutions.
(PRWEB UK) 27 February 2015
Smell is the most powerful of our five senses and it is thought that up to 75% of the emotions we generate on a daily basis are affected by smell. Since smell bypasses mental judgement and interpretation, it is also the most influential of human senses. The memories we recall through odours are significantly more emotional than those recalled by auditory or visual triggers.
Different smells also prompt different actions. Many know how welcoming the smell of something comforting can be, such as fresh-baked bread. On the other hand, a bad smell can be very off-putting. Ambient scenting works on senses in a more subtle way. Vanilla, for example, is a scent that appeals to women. When diffused in a clothing store it has been proven to prolong the dwell time and thus increase customer spend.
Initial can now offer the perfect Premium Scent to match a company's brand. To identify the perfect scent, a scenting expert from Initial will work closely with the business to choose which scents reflect their brand image. They will survey the premises to find the best diffusion solution; testing airflow, measuring space and paying attention to any air handling solutions currently in place. Initial uses a unique diagnostic tool to decide on the most suitable unit, scent setting levels and programme times. Once a scent has been chosen, a customised scenting program will be tailor-made for the premise to enhance the brand to its greatest potential.
The Premium Scenting diffuser unit ensures an equal distribution of scent. Because the scent particles are microscopic - 1/125,000 times the weight of an aerosol droplet - the scent is able to hang up in the air for up to 16 hours. Aerosol droplets from traditional air freshener units are much larger, and thus their weight means that droplets fall to the ground soon after being sprayed, giving uneven distribution and leaving wet deposits.
Premium Scenting from Initial is safe and sustainable. Due to the fact that the micro droplets of fragrance are lighter and remain in the air longer than any other solution, significantly less fragrance is needed to scent a given area. These micro droplets are on average just 1 micron in size or 1/50th the diameter of a human hair. All ingredients of this scenting solution have been rigorously checked and certified safe for human inhalation, and all fragrances are tested according to UK and EU standards, IFRA and SDS. Safety sheets are available for every scent.
Initial's scenting unit can scent up 280m3 and as it has freestanding capability, it can also be used as a mobile unit for scenting different rooms. With a working temperature of 0o to 40o C, and a weight of only 1.4kg when full, this lightweight unit can be maneuvered easily and will function perfectly in any working environment.
Premium scenting is currently available in Johannesburg, and will be available in the rest of South Africa from June 2015. For a more information Initial's Premium Scenting offer, contact Yolande Nel on +27 (0) 82 958 4772.
For information on Initial's other hygiene services, air freshener solutions or to arrange for a free hygiene services survey of your business, contact Rentokil Initial on 0800 77 77 88 or visit their website.
About Rentokil-Initial: The Rentokil Initial group specialise in pest control, hygiene services and interior landscaping for businesses across the globe. Using leading-edge, environmentally-friendly technology, their experts deliver a wide range of tailored services to businesses of all kinds. Rentokil Initial South Africa has operations in all major business centres across the country.
Enquiries can be directed to:
Nathalie Leblond
nathalie.leblond(at)rentokil-initial(dot)com
T: +27 (0)21 670 4704