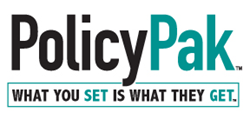 Not having to run from machine to machine to configure, remediate or verify PARCC settings makes for happier, more effective, more powerful administrators
Philadelphia, PA (PRWEB) February 25, 2015
PolicyPak Software, the leader in application configuration management (ACM), today unveiled PARCC-compliant ACM for administrators through out-of-the-box capabilities in their updated flagship product PolicyPak Suite.
PolicyPak Suite empowers administrators to meet and remain compliant with the required technology standards and configurations for The Partnership for Assessment of Readiness for College and Careers (PARCC) Assessments, across all their testing workstations:

out-of-the-box ACM for Java, Internet Explorer, Firefox and Chrome
powerful Group Policy configuration management covering power saving and sleep mode, auto-update behavior and other PARCC configuration requirements.
PolicyPak Suite gives admins working with PARCC workstations the ability to automatically deliver PARCC-compliant Group Policy and ACM settings across their entire network. PolicyPak Suite also ensures that users cannot work around those settings, so workstations remain in compliance with those settings.
Admins can also use the PolicyPak Group Policy Compliance Reporter tool to verify the PARCC-compliance status of all their workstations from a single interface.
Jeremy Moskowitz, PolicyPak founder and Group Policy MVP, said of the PARCC-compliant abilities in PolicyPak Suite: "PolicyPak Suite gives PARCC administrators the tools to deliver and enforce the Group Policy and application configuration PARCC requirements across their entire network, and be confident those settings will be locked down. Not having to run from machine to machine to configure, remediate or verify PARCC settings makes for happier, more effective, more powerful administrators."
IT Admins and network administrators who want to try out the powerful new PARCC-compliance functionalities within PolicyPak Suite can get a free trial by contacting PolicyPak at the PolicyPak Website, or by calling (800) 883-8002.
About PolicyPak Software
PolicyPak Software (http://www.policypak.com) is the leader in Application Configuration Management (ACM) for Active Directory. The PolicyPak software Suite enables IT pros to deliver, lockdown and remediate settings for desktops, laptops, VDI sessions, company devices, as well as personal "BYOD" devices. Settings can be controlled either via On-Premise systems like Group Policy or SCCM or using PolicyPak Cloud for computers over the Internet. PolicyPak was founded by desktop management expert and Microsoft Group Policy MVP Jeremy Moskowitz.