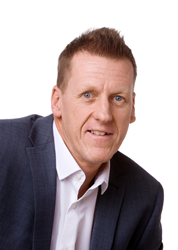 Delivery of the new private mileage capture offer is part of our ongoing efforts to simplify life for our fuel card customers.
(PRWEB UK) 26 February 2015
The new online solution uses innovative GPS technology including GPS dongle and smartphone applications. It can track every journey, with start and finish points accurate to within a few metres due to elimination of satellite latency – setting it apart from many other products in the marketplace. It is powered by MileageCount, from fleet management specialists at The Fuel Card Group. The system was chosen after intensive evaluation of a number of potential solutions. Jez Strong, MileageCount product manager, said, "We demonstrated to BP that MileageCount is not merely powerful, accurate and highly cost-effective, but extremely straightforward for both drivers and managers to use."
Drivers simply need to plug the GPS dongle into their car or van's cigarette lighter or USB socket, then at the end of a journey, or after any chosen period, the GPS dongle is removed and plugged into the USB port of a PC, laptop or network terminal. A journey list is automatically generated giving detailed information into each journey captured. The simple, menu-driven interface then enables the driver to go through the journey list, identifying each as a business or personal trip.
The system learns frequent journeys which significantly reduces the time it takes to make submissions. Additional information and details can be added by the driver to any journey, if required. Using the smartphone app to record and identify journeys is equally simple. Once all the details have been downloaded, Fleet Managers can easily verify or query any journey.
BP's fuel cards marketing manager, James Fields-Davis, explained the importance of the new private mileage capture system, "We are delighted to have introduced a mileage capture solution to our customers which saves hours of both drivers' and managers' time by reducing the need to manually complete and check journey records. Delivery of the new private mileage capture offer is part of our ongoing efforts to simplify life for our fuel card customers."
In addition to time and cost saving benefits, the solution also supports HMRC requirements for regular reporting of complete information on business and personal mileage, reducing the risk of penalties that can be levied for inaccurate submission. BP's mileage capture solution also removes the issues associated with over and under reimbursement of business fuel costs and can greatly reduce the administration time for submitting and processing claims.
James went on to say, "The solution is easy to implement and ensures accurate capture of business and private mileage that not only gives our customers better control of their costs but can provide more tax efficient means of running driver schemes and helps them demonstrate HMRC compliance."
BP PLUS fuel card users can find out more by visiting: http://www.bpplus.co.uk/private-mileage-capture.