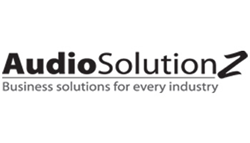 Fair Housing Act's (FHA's) requirements has moved to center stage in terms of litigation risk, and campus administrators must educate themselves accordingly. ~ Deborah Brown
Durham, NC (PRWEB) February 26, 2015
A growing number of people want to take their emotional support animals with them to places that traditionally do not allow animals, such as airplanes, taxis, restaurants etc. This phenomenon is also on the rise in student housing, with many students claiming that their pets are emotional support animals.
Emotional support animals are companion animals that provide therapeutic benefit, such as alleviating or mitigating some symptoms of disability, to an individual with a mental or psychiatric disability. The tag of emotional support animals may extend beyond cats and dogs to include other animals. In order to have an emotional support animal, one needs a note from a physician or other medical professional stating that the person has a verifiable disability and that the emotional support animal provides a benefit for the individual with the disability.
Federal laws like the ADA and Section 504 of the Rehabilitation Act as well as state laws in some instances have long defined the rights of individuals with disabilities to gain entry for their service animals. However, unlike Service Animals that are trained to assist persons with disabilities, emotional support animals do not need specific training and may cause problems that a service animal would not.
In April 2013, the U.S. Department of Housing and Urban Development (HUD) has issued notice* that public universities need to comply with the Fair Housing Act, which permits emotional support animals into college dormitories and residence halls. There have been several high profile enforcement actions by HUD against colleges,*** and campus administrators must understand the limits and risks associated with the HUD's directive.
In light of recent high profile claims, the question facing colleges and universities is whether they are permitted to enforce 'no pet' policies when a claim is made that the animal in question is needed for emotional support.
In this webinar at AudioSolutionz.com, expert Deborah C. Brown will review the existing legal requirements for animals in housing, the recent efforts to apply the FHA to student housing, and how to make sense of these new developments. This webinar will discuss the distinction between service and emotional support animals as they relate to student housing and disability requirements generally. Deborah will explain the recent efforts by HUD to apply the FHA standards to college-provided housing and provide insights into important policy considerations as they relate to animals on campus and how to decide the institution's approach to handle requests for animals on campus housing, including the range of permissible inquiries and documentation that institutions can require.
AudioSolutionz – the country's leading business enhancing information provider, will conduct a session on Tuesday, March 10, 2015, where expert speaker Deborah C. Brown will be providing information on the existing legal requirements and the impact of FHA on animals in student housing as well as how institutions can protect themselves against the risks of non-compliance with HUD's directives.
For more information, visit http://www.audiosolutionz.com/education/fair-housing-act.html
About AudioSolutionz
The country's leading industry information, training and knowledge provider, AudioSolutionz, has been providing knowledge and training material to professionals on important, trending industry topics, for more than a decade. AudioSolutionz has a panel of experts from across various industries, and helps participants get information, training and advice directly from the speakers. Industry professionals can also get their queries answered in a Q&A session with the expert.. The company specializes in training webinars, conferences, DVDs and transcripts in more than 12 industries across the United States.
Sources:
*U.S. Department of Housing and Urban Development, April 25, 2013, Notice - FHEO-2013-01, accessed on 26th February 2015 from http://portal.hud.gov/hudportal/documents/huddoc?id=servanimals_ntcfheo2013-01.pdf
**The Americans With Disability Act (1990), Title III, Section 36.302(c) Service Animals, (as amended by the final rule published on September 15, 2010), accessed on 26th February 2015, from http://www.ada.gov/regs2010/titleIII_2010/titleIII_2010_regulations.htm#a304
***United States of America v. Kent State University, et al, Case: 5:14-cv-01992 (Ohio Northern District Court 9/08/14), accessed on 26th February 2015 from http://www.audiosolutionz.com/education/fair-housing-act.html