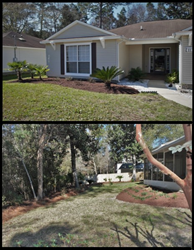 New testimonial, including video, for EWBN.
Leola, PA (PRWEB) February 26, 2015
One of the many strengths of EWBN includes property maintenance. They have an experienced workforce who focuses on the little details as well as the routine maintenance, a combination that will transform a property.
Not only does EWBN have a great work ethic and great quality of work that they preform, but their level of wholesome respect and character is high.
Dean & Shirley W. raved about EWBN,
"They communicated very well, we were informed during the whole process. If I had any questions, they were very willing to answer them. The part I appreciated about them, was the instruction concerning on how to maintain the plants that were given prior to them leaving, but as well as their availability to answer any questions I have after the project. They had the communication and the work ethic that resulted in restoring the beauty into our home again."
The customer's video testimonial can be viewed on YouTube by visiting this link: https://www.youtube.com/watch?v=V7L78RCb2wA
EWBN, a family owned and operated company, which is built upon their family values. They work towards giving each customer a great experience, from the beginning to the end of each project. Through their family values, they have created a successful business that has been a blessing to customers, like Dean and Shirley W.
EWBN is also involved in commercial maintenance; they have the necessary experience and equipment to be efficient and productive. With the spring approaching, now is the time to contact EWBN for any upcoming property maintenance.
For more information on EWBN go to their website at http://www.ewbn.net
Media Contact
Reuben Stoltzfus
717-556-0741
info(at)ewbn(dot)net