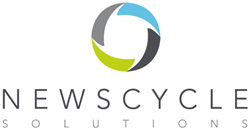 Bloomington, MN (PRWEB) February 25, 2015
In an effort to continually improve product innovation, software quality, and advanced professional services for global media companies, Newscycle Solutions announces the formation of eleven Centers of Excellence. Located in North America, Europe, and Australia, each Center of Excellence will focus on functional areas vital to Newscycle's mission-critical business. This will include product development, quality assurance, hosting, application performance, project management, implementation services, and customer support.
The Center of Excellence model will enable Newscycle to establish best practices across its entire product and services portfolio. For product teams, the Centers of Excellence will concentrate on agile software design, development and delivery. This focused approach will help optimize collaboration, predictability, flexibility, code reuse, and support for open integration standards. The primary development teams will be based in Newscycle's Bloomington (MN), Melbourne (FL), and Lindon (UT) offices. Secondary development and software resource teams will be based in Denmark, Sweden, Germany, the United Kingdom, and other Newscycle regional offices.
Working closely with the product teams, the quality assurance and testing Centers of Excellence will provide consistent, repeatable quality control processes throughout the development process, thereby reducing risk and increasing the cadence of stable, on-time Newscycle software releases. These teams will be located in Bloomington, Melbourne and Lindon.
In addition, Newscycle is increasing the number of global resources dedicated to its hosting, project management, implementation services, and customer support efforts. These Centers of Excellence are based in Minnesota, Florida, Michigan, Canada, Denmark, Sweden, Germany, the United Kingdom and Australia. The services teams work directly with the product development, product management and quality assurance teams to ensure stable, predictable, risk-free software deliveries to all Newscycle customers.
"The media industry continues to undergo dramatic changes, mostly due to rapid technological advances and competitive challenges," says Newscycle Solutions CEO, Preston McKenzie. "To keep pace with this transformation, Newscycle has created our own transformation model that is designed to address the changing needs of our clients and to deliver the radical innovation needed to help our industry succeed."
"Change is always difficult," continues Mr. McKenzie. "But ongoing business stability is key to allowing Newscycle to deliver the highest quality products and services that our clients demand. We believe the Center of Excellence model will provide Newscyle with the focus and best practices necessary to deliver the most dependable, reliable and truly breakthrough solutions for our global customer base."
As part of this model, Newscycle recently introduced Strategic Partner Programs (SPP) and Customer Enhancement Forums (CEF). These initiative are designed to provide interested customers with greater insight into the product roadmapping and development process, as well as to take an active role in working with the product management team to help define and prioritize feature requests for upcoming releases of the Newscycle Commerce, Marketing, Audience, Media, Digital, Data and Analytics solutions.
For additional information, including a list of frequently asked questions, please write to info(at)newscycle(dot)com or visit Newscycle.com to contact your nearest regional office.