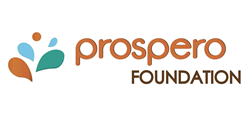 Antibes, France (PRWEB) February 26, 2015
The Prospero Foundation, founded by Ulrik DeBo of DeBondo Capital, is excited to announce that a microloan donation has been made to Salam in the Iganga region of Uganda.
Salam is a diligent 20-year-old woman, who lives in the town of Pallisa in Uganda. She is yet to get married or have children, and has been working hard to run a food stall at her local market selling basic staples such as potatoes and rice. The funds she receives from The Prospero Foundation will be used to buy more supplies, allowing her to generate greater profits and pay the rent on her house, and secure her future. Her dream is to one day have her own shop, and The Prospero Foundation hopes to help her move further towards this.
About Micro-lending with The Prospero Foundation
Through partnerships with local lending institutions, the Prospero Foundation contributes capital for the purpose of small business loans to these micro-entrepreneurs in developing nations. Through these partnerships, the Foundation helps small business people such as farmers, shopkeepers, and artisans build their businesses and in turn stimulate economic development in their communities. This loan is part of BRAC Uganda's Empowerment and Livelihood for Adolescents (ELA) program geared toward helping young women realise their full potential. The comprehensive curriculum of the ELA program includes training in life skills and the creation of adolescent clubs for ELA participants to discuss social issues and play games. Older ELA members are offered training in specific income-generating activities and can receive microfinance loans to support their enterprises.
About The Prospero Foundation
The Prospero Foundation is a private, international charitable foundation founded by Ulrik DeBo. Mr DeBo, a lifelong entrepreneur, whose upbringing and eventual success in the finance industry, through his company DeBondo Capital Ltd, gave him the relevant experience and insight required.
 
The foundation is run by a global network of entrepreneurs, who raise funds privately amongst their business contacts, and choose to invest them using a 'pay-it-forward' philosophy to focus on charitable projects that promise to perpetuate a chain reaction of positive growth opportunities for individuals and local communities for generations to come.
 
It is a foundation that empowers citizens to help themselves and those around them.
 
For additional information, please visit http://www.prosperofoundation.org
Contact:
Prospero EnFrance (Registration No: W061004154)
info(at)prosperofoundation.org