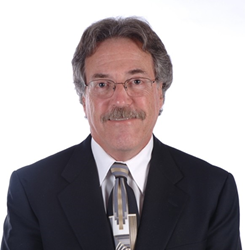 Lexington, MA (PRWEB) February 25, 2015
Dr. David B. Rosen is honoring Gum Disease Awareness Month by accepting new patients. He specializes in treating periodontal disease, and his office is conveniently located in Lexington, MA. Gum disease is something that is easy to put off because it rarely causes pain until it is advanced. It is easy to get into the mindset that treatment will have to wait until it is convenient. However, what many patients do not understand is the fact that the painless disease is not harmless. When treatment is put off, the disease advances to destroy gums, teeth and jaw bone. Thankfully, Dr. Rosen offers a variety of treatments so he can work with patients to create individualized treatment plans.
Taking care of periodontal problems early is better than treating them when the pain becomes too strong to bear, and preventative measures are even better. Those who visit a periodontist for regular checkups can minimize or even avoid gum problems. In his Lexington, MA office, Dr. Rosen can discuss easy daily habits that significantly lower the risk of periodontal disease. He also can catch and treat inflammation, the earliest stage of disease. Patients who work with a periodontist and get early treatment reduce the time, money, and discomfort they would face by delaying treatment.
Dr. Rosen specializes in periodontal treatments, and he customizes his recommendations based on individual problems. People have differing needs and goals, and Dr. Rosen understands that, which is why patient feedback is an important part of setting up a treatment plan. From at home treatments for mild cases to gum surgery used to fight advanced disease, he enjoys helping his patients restore their dental health.
Anyone who wants to learn more about periodontal disease or available treatments in Lexington, MA, should visit Dr. Rosen's website or call his office. Dr. Rosen believes that every patient is entitled to the education he or she needs to make good decisions regarding care.
About the Doctor
David B. Rosen, DMD of Dental Sleep Medicine of New England is a periodontal practice that has provided personalized dental care for patients in Lexington, MA for over 35 years. Dr. Rosen received both his Doctor of Dental Medicine and Specialty Residency Certificate in Periodontics from Tufts University School of Dental Medicine, where he has served as a professor of periodontology since graduating. Dr. Rosen is also a Diplomat of both the American Board of Periodontology and the American Board of Dental Sleep Medicine. To learn more about Dental Sleep Medicine of New England and Dr. Rosen's dental services, please visit http://www.lexingtonperiodontist.com or call (339) 970-0155.