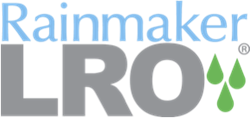 LRO Mobile is a huge step forward in multifamily revenue management innovation
ATLANTA, GA (PRWEB) February 25, 2015
The Rainmaker Group, the leading provider of revenue management and profit optimization solutions for the multifamily housing and gaming/hospitality industries, announces the launch of the multifamily industry's first revenue management mobile app. LRO® Mobile brings the leading revenue management solution—LRO—to customers on the go to improve productivity.
Built specifically for multifamily revenue management executives and pricing managers, the LRO Revenue Management solution available as LRO Mobile enables quick and easy access to LRO pricing functions and reports in real-time via smart phone or tablet, putting the power of LRO revenue management in the palm of customer hands from any location. The Android app is immediately available for free download to current LRO users and was released today at the Thinking Differently: Rainmaker LRO 2015 User Conference in Los Angeles, Calif. A preview of the app was seen in learning centers at the conference, with iOS availability expected from the Apple Store in early March.
"LRO Mobile is a huge step forward in multifamily revenue management innovation," said Tammy Farley, President of The Rainmaker Group. "We're proud to be the first to introduce a mobile revenue management solution to the marketplace. With LRO Mobile, we are not only staying at the forefront of the best pricing models and product features, but also remaining a leader in making our technology available on the platforms users expect in today's fast-paced business world."
LRO Mobile users will be empowered to do more in less time, on the go with instant smartphone and tablet access to competitor rent reports, new pricing reports, pricing trend reports, and reference rent updates. Users can also perform a broad range of routine tasks from the most common LRO modules such as pricing and trend reporting and new automated comp solutions, all while away from their desktop or laptop computer.
Another significant solution introduced in LRO 15.1 is LRO Automated Comps, a newly launched subscription-based service for automatically gathering competitor market pricing. This module takes the burden off of site-teams to collect comp data. In addition to automating the comp shopping function, LRO Automated Comps allow users to choose their own custom competitor sets and leverage market intelligence reports populated from LRO with comp pricing analysis and trends.
Rainmaker introduces its LRO 15.1 release to greatly expand the list of key issues and challenges it solves for its customers, to improve financial performance, provide business intelligence for decision making, and to automate manual tasks for productivity and help staff to focus on managing the business. Rainmaker expects to announce additional innovations throughout the 2015 calendar year.
Rainmaker LRO® is the leading multifamily revenue management solution used to maximize revenue from apartment leases. The system calculates optimized pricing based on multiple factors that influence rate setting, including traffic and lease duration, move-in dates, competitive affects and other metrics. The system also produces enterprise-wide demand forecasts by measuring and analyzing historical and current market metrics and performing calculations necessary for occupancy predictions that are dynamically updated as market conditions change.
About Rainmaker
The Rainmaker Group is the market leader in profit optimization solutions for the Multifamily Housing, Hospitality and Gaming industries. Rainmaker software, coupled with professional business consulting services, enables multifamily housing operators to maximize revenue from apartment leases and helps operators of hotels and casino hotels secure the most valuable customers to increase their profitability. An innovator and thought leader in the highly specialized revenue optimization field, Rainmaker leverages cutting-edge research to bring customers the most sophisticated systems and help them achieve the highest profitability from their assets. Multifamily housing clients include leaders such as AvalonBay Communities, Equity Residential, Gables Residential, Post Properties, MAA and more. Gaming & Hospitality clients include leading organizations such as Caesars Entertainment, Kerzner International, MGM Resorts International, Omni Hotels & Resorts, Wynn Las Vegas and many others. A Microsoft Silver Certified Partner headquartered in northern Atlanta, GA, Rainmaker has for four years running ranked on the Inc. 5,000 list among America's top fastest-growing, privately held companies. For more information, visit http://www.LetItRain.com.
Media Contact:
LinnellTaylor Marketing
Chris Wood
Content Director
(303) 682-3945
chris(at)linnelltaylor(dot)com
Company Contact:
The Rainmaker Group
Thea Crelin
Senior Director, Marketing and Brand Management
(678) 578-5697
tcrelin(at)LetItRain(dot)com