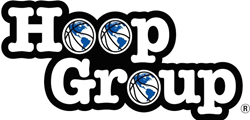 Neptune, NJ (PRWEB) February 26, 2015
Hoop Group and Krossover Intelligence, a leading sports film analysis and statistics company, today announced a new partnership to support the Hoop Group's video analysis capabilities. The partnership will allow club basketball teams that participate in Hoop Group tournaments to use Krossover during the 2015 season to breakdown and share game film, extract valuable insight into player performance, and easily filter plays to analyze offensive and defensive production.
"Hoop Group provides a premier platform for basketball players to showcase their talents," said Rob Kennedy, President of Hoop Group. "With Krossover, their platform just got even bigger, as their film will be broadcast and shared with dozens of college coaches."
Krossover evaluates performance factors such as time of possession, game, player and team efficiency ratings and much more for more than 2,000 high school, college and professional sports teams worldwide. Its game film analysis offers users in-depth statistical breakdowns, while Krossover's cloud-based platform enables teams to access game clips and data from anywhere, share content with players and sort film by a variety of specific and unique categories.
"Our partnership with Hoop Group is a great opportunity for basketball club teams to expand the use of statistics and analytics," said Eric Perugini, Vice President of Business Development at Krossover. "Krossover will give club coaches and players an easy, affordable way to extract valuable data from their game film without crunching any numbers or doing any of the manual labor themselves."
The partnership launch will coincide with the 2015 club basketball season beginning in June.
About Krossover
Krossover provides sophisticated data analytics technology to the sports world. With an intuitive online platform, easily accessible by thousands of high school, college and professional programs, Krossover enables coaches to easily use video to improve the success of their athletic programs by eliminating the time and financial impediments to managing their filmed content. With an estimated 95% of high school and college athletic programs now recording game video, Krossover is accelerating the use of indexed, on-demand video content and advanced analytics by programs of all sizes.
About Hoop Group
The Hoop Group is the worldwide leader in basketball instruction, offering premier basketball camps since the summer of 1963. Having touched the lives of over one million young men and women, Hoop Group has evolved from simply offering summer basketball camps, to hosting tournaments and competitions, skills camps, clinics, showcases, and facilities to the basketball community. The Hoop Group's alumni list reads as a "Who's Who" of the basketball world, including: Moses Malone, Julius "Doctor J" Erving, Vince Carter, Kobe Bryant, Chris Paul, Carmelo Anthony, Bob Knight, Chuck Daly, Billy Donovan, John Wall, Kyrie Irving and many more.