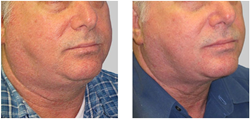 My passion was to offer the best non surgical options available anywhere in the world
(PRWEB) February 26, 2015
Dr. Lisa Zdinak recently opened up a series of video tutorials on the minimally invasive procedures she uses to help New York's elite look their best for a night out on the town or a week at the beach. In a series of short videos Dr. Lisa shares her all non-surgical, non-invasive techniques.
Although classically trained as an ophthalmic plastic surgeon, Dr Zdinak discovered that most of her patients were more interested in non-surgical options. Her patients feared surgery because of the "overdone" look, the downtime and the risk of scars. She began ten years of training and researching the best non-surgical options in the world. Her research and training took her from Brazil to France, Germany, Czech Republic, Australia, Monaco and Spain. The result brought together some of the best technologies and products available anywhere in the world under one roof.
"My passion was to offer the best non surgical options available anywhere in the world," commented Dr Lisa. "I also wanted to educate patients so they could appreciate and understand that there is an option to the risk and pain of cosmetic surgery." As a result I created my video series known as curbside consults, and a website, dr212renew.com, both currently available to the public without any fees or registration. Patients love Carboxytherapy for stretch marks and Thermage and Exilis for body shaping and non-surgical face lifting to name just a few.
"Watching my clients happiness at their transformation is what I love about what I do"
Precision Aesthetics is located in the Upper West Side just steps from Central Park in a very private boutique. Consultations are available by appointment only.
Dr Lisa is an Ophthalmic Plastic Surgeon and has been mentioned in many articles in popular magazines like VOGUE, ELLE, People, Us, In Touch as well as peer journals like Med Esthetics and TV interviews on CBS and WPIX in NY. She has also spoken at many conferences around the world and formulated her own skin beauty vitamin line, Genetiskin.