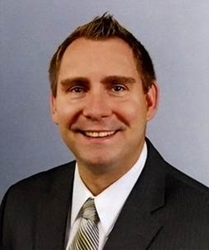 We often refer to ourselves as a 50-year-old start-up company.
Seattle, WA (PRWEB) April 08, 2015
GSI Research, the industry-leading market research firm founded by aging services expert Maria Dwight, is teaming up with Seattle-based senior living provider PRCN.
As part of her long-term succession plan, Ms. Dwight was seeking a like-minded partner to expand its offering of business services to the senior living sector. Likewise, PRCN was preparing to launch its business services and consulting division, focused on supportive services for development, marketing, and management of senior living communities and residential and lifestyle services aimed at the boomer and beyond market. Both organizations also found common ground in the vision to transform the perception of age.
"Maria is truly a pioneer in the field of aging services and a tireless advocate for the creation of new services and options that support the aging population," said Torsten Hirche, PRCN President and CEO. "As her friend and colleague, I am honored by her trust in our organization to carry on her mission, which began nearly 50 years ago."
Dwight's career began in 1966, as Commissioner of Public Welfare, in Holyoke, MA. She held board and consulting positions with other public and aging services agencies in Holyoke until 1975 when she became Director of Planning for Gerontological Planning Associates in Santa Monica, CA. Later, after serving as Vice President, Maria left Gerontological Planning Associates and founded GSI Research (formerly Gerontological Services, Inc.) in 1982.
For over 30 years, GSI Research has earned a stellar reputation as a resource for unbiased and professional research studies, market feasibility, analysis, and data-based planning services for older adult programs and environments. The company has served hundreds of developers, owners, and operators of senior living communities and services throughout the United States in both the for-profit and not-for-profit sectors.
PRCN is dedicated to continuing the legacy started by GSI Research and its founder, Maria Dwight. According to Hirche, the alliance is part of a strategic growth plan set into motion nearly a year ago.
"PRCN wants to proudly honor our 50-year heritage as a faith-based, not-for-profit provider of senior living communities while growing and innovating to meet the needs of today's consumers and other providers of residential and lifestyle services for seniors," said Hirche.
Details of the GSI, PRCN partnership were undisclosed, but the agreement was officially executed on April 6, 2015.
What is clear is that PRCN has big plans to reinvent itself. The launch of its consulting services division and the addition of GSI Research into the PRCN family is the first of many such plans in store for the senior living provider.
"We often refer to ourselves as a 50-year-old start-up company," said Hirche. "We have assembled an entrepreneurial minded executive team, with top-level expertise, that is building on our long history of success and driving new ways of thinking about how we will grow to meet the wants and needs of the aging population today and tomorrow."
Subsequently, one of the PRCN executive team members has been chosen to lead GSI Research into the future. DeAnne Clune, has been named President of GSI Research and will lead the company together with long-time GSI employees, Karen Adams, Vice President of Strategy and Diane Carstens, Vice President of Research.
"I am delighted by the opportunity to work with Maria Dwight," said Clune. "She is a true legend in the field of aging services and a great partner." Dwight will remain on board as Founder and Consultant to ensure continuity of service as the firm stays true to its roots, while growing to meet client needs.
GSI Research will have a strong presence at industry events throughout the year, including the following scheduled appearances:
Ziegler CFO Conference
April 16, 2015
Memphis, TN
Environments for Aging
April 18 – 21, 2015
Baltimore, MD
California Leading Age
May 4 – 6, 2015
Monterey, CA
ALFA Annual Conference
May 4 – 7, 2015
Tampa, FL
Oregon Leading Age
May 17 – 19, 2015
Eagle Crest, OR
Washington Leading Age
June 8 – 11, 2015
Blaine, WA
Urban Land Institute
October 2015
San Francisco, CA
Ziegler Annual Conference
October 2015
Palm Springs, CA
Leading Age Annual Conference
November 1 – 4, 2015
Boston, MA
For further information, please visit:
http://www.GSIresearch.com
http://www.PRCN.com
Contact: DeAnne Clune, GSI Research President
Dclune(at)gsiresearch(dot)com, 206-826-2114 (office), 425-444-0510 (mobile)