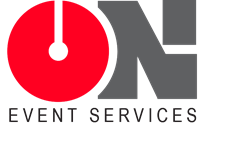 "We're looking forward to the opportunities this acquisition presents." - Stan Milner, President, ON Event Services.
Atlanta, GA (PRWEB) March 04, 2015
ON Event Services, LLC (ON) is pleased to announce the recent acquisition of Staging Directions, Inc. (SDI). Finalized earlier this month, the deal brings together two highly respected, Atlanta-based audio-visual and live event production companies with client bases extending across America and overseas. Terms of the deal were not disclosed.
"We are genuinely pleased and excited to have SDI join the ON Event Services family," said ON President Stan Milner. "SDI has a long-running reputation as a first-class organization with a highly skilled team of professionals. We're looking forward to the opportunities this acquisition presents."
Founded in 1985, SDI is a full-service production company, focusing on audio, video, lighting, custom stage design, and media production for hundreds of clients across dozens of industries. ON (http://www.oneventservices.com) has been a leading provider of audio-visual services for more than three decades and operates two separate divisions:

ONstage – Focused on live event production, supporting more than 1,200 events annually.
ONsite – Delivers in-house audio-visual service/support and is the preferred vendor to various hotels and convention centers representing an aggregate eight million square feet of meeting, event and exhibition space.
With the acquisition of SDI, ON now employs more than 200 full-time associates and has offices in 11 cities, including Atlanta (HQ), Birmingham, Charlotte, Greensboro, Huntsville, Las Vegas, Memphis, Nashville, Orlando, Raleigh and Washington, DC.
"We believe this acquisition uniquely positions us as an industry-leader," Milner said. "We can now deliver even greater support to meeting and event planners, event producers, hotels, conference centers, and convention facilities. Perhaps the greatest thing ON Event Services and Staging Directions have in common is our commitment to delivering exceptional customer service and support, always."
SDI will operate as "Staging Directions, Inc., a division of ON Event Services, LLC" and continue to be led by Nick D'Allen, Senior VP of Staging and Entertainment.
____________________________________
About ON Event Services, LLC – ON Event Services, LLC is a leading national provider of audio-visual event services with two distinct but complementary service divisions: ONstage, which delivers live event production support; and ONsite, which delivers in-house service and support to hotels and convention centers nationwide representing an aggregate eight million square feet of meeting, event and exhibition space. ON Event Services offers the latest in event technology and has offices and warehouses strategically located to deliver technical support to shows and venues across America.
____________________________________
Contact:
Pete Foley, PeteFoleyCreative
petefoleycreative(at)gmail(dot)com | 404.405.8534