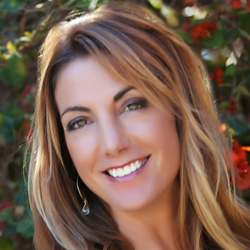 "The Educational Foundation has done such a great job of supporting kids. Having this fun event at this great hotel makes it a night not to be missed," said Jody Clegg
Irvine, CA (PRWEB) February 26, 2015
First Team Real Estate agents like Jody Clegg have a long history of helping the community.
"First Team is built on a network of more than 1,600 agents that live in the same cities that they work in," explained Mark Hughes, Chief Operating Officer for First Team Real Estate. "Jody Clegg's support for the Huntington Beach Educational Foundation is the type of generosity of spirit that defines the best of who we are as a company."
Held on the evening of February 28, 2015, the fundraising event for the Huntington Beach High School Educational Foundation will offer a fun, casino celebration in the incredible and prestigious Shorebreak Hotel.
"Huntington Beach is continuing to develop one of the California coast's great downtown and residential communities," said Jody Clegg. "The Educational Foundation has done such a great job of supporting kids. Having this fun event at this great hotel makes it a night not to be missed."
Supporting the many educational enrichment experiences that have helped make Huntington Beach High School a California Distinguished School, the Huntington Beach High School Educational Foundation is a volunteer led 501c3 non-profit organization. For more information on its event on February 28, click https://www.eventbrite.com/e/hbhs-educational-foundation-annual-casino-night-tickets-15645152071
ABOUT JODY CLEGG
Known for her community spirit and willingness to get involved, Jody Clegg has built a team that is recognized throughout Southern California as one of the leading real estate sales organizations. Based in Huntington Beach, Ms. Clegg and her team bring over two decades of experience in the local community, working with each individual buyer and seller of real estate to create transactions that maximize and maintain their value over time. For more information on Jody click here.
ABOUT FIRST TEAM REAL ESTATE
Growing from a single office in Huntington Beach, CA in 1976, First Team Real Estate is now Southern California's largest and most trusted private real estate agency with offices across California. In 2011, 2012, 2013 and now 2014, First Team has been recognized as Best Real Estate Company by the annual Orange County Register survey of 100,000 Southern California households. We can be reached at (888) 236-1943 or at firstteam.com.