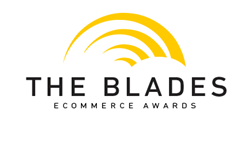 San Diego, CA (PRWEB) February 26, 2015
Miva, Inc. announces four finalists to be recognized at The Blades Ecommerce Awards - MivaCon 2015 in the "Best Website – Enterprise Class" category. The finalists in this category will be applauded for their visual appeal, advanced functionality, ease of use, and shopping experience. Boasting all of these features, the following websites have been selected as finalists in this category: CliveCoffee.com, noticed for their sleek modern design; EaglesNestOutfittersInc.com, notably noticed for their functional image-based navigation; ThePaperStore.com, standing out for making good use of the Miva 9 Marketing and Promotions functionality; and BTOSports.com, for their revamped inventory system and customizable combo-product functionality. The winner of this category will be announced at the Blades Ecommerce Awards dinner on Thursday, March 26th 2015, at the Hyatt Regency La Jolla, in San Diego, California.
The Blades Ecommerce Awards is in its third year running at the 15th Annual MivaCon. This esteemed award ceremony recognizes sixteen finalists in four categories: Best Enterprise Website, Best Small Business Website, Most Improved and Best Feature. These categories help Miva, Inc. highlight the Miva Merchant websites that raised the bar and practiced the utmost of Ecommerce excellence in 2014.
About Miva, Inc.
Miva is a leading supplier of ecommerce software and services to small and medium-sized businesses. The company provides online merchants, developers, web designers and web hosts with the information and technology needed to be successful in today's online selling environment. Miva's stores have processed over $100 billion in online sales since 1997, providing an enterprise-grade ecommerce platform at a price point accessible to the small business market. http://www.miva.com