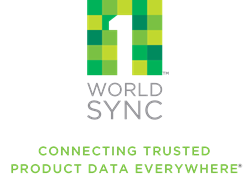 With our Product Compliance solution we help global businesses simplify and manage the process of aggregating and sharing EU1169 product information, -Klaus Schmid, 1WorldSync
Cologne, Germany (PRWEB) February 27, 2015
Today's consumers demand access to product information in order to make informed purchase decisions for their families. Transparency of information, including allergens and nutritionals, from food manufacturers to consumers is rapidly escalating. Globally, health organizations, manufacturers, retailers and governmental agencies are working together to provide the needed information to consumers.
1WorldSync, the industry leader in multi-enterprise product information exchange and a certified GS1 Global Data Synchronization Network™ (GDSN®) data pool solutions provider, actively worked with customers and GS1 Germany to best prepare for EU Food Regulation 1169 that went into effect December 13, 2014. The EU1169 regulation requires that for food and beverage products sold online in Europe, consumers have access to the same nutritional information that is available in stores. The regulation aims to help consumers make informed and safe purchases online. 1WorldSync offers a central information service for EU1169 related product information attributes for trading partners across the supply chain.
"With our Product Compliance solution we help global businesses simplify and manage the process of aggregating and sharing EU1169 product information, certificates and documentation, across trading partner communities around the world," said Klaus Schmid, Executive Vice President & Managing Director Europe, 1WorldSync. "Cooperation between brand owners and customers is necessary to ensure that accurate and complete food information is available to the consumer. 1WorldSync helps distribute this information to recipients globally in any format needed. The 1WorldSync suite of product information solutions provides high quality data for manufacturers, retailers and consumers."
1WorldSync supports customers impacted by this mandate to better service their customers in the European Union (EU): Tina Rydendahl, Manager Integrated Supply Chain Master Data Europe at Mondelēz International stated,"In order to achieve compliance with the EU food regulation, our company needed to provide product information in 26 markets and chose to leverage our partnership with 1WorldSync by building on our existing investment in our global GDSN capabilities. Furthermore this enables us to meet the growing needs of information to consumers globally."
David Sheldon, Supply Chain Development Manager at Nestle stated, "The use of 1WorldSync's data synchronization solution was a key part of Nestlé's efforts to reliably and consistently share the important product information required to fulfill the EU 1169 regulations and meet the needs of our Customers and Consumers."
About 1WorldSync
With more than 15,000 customers across 54 countries, 1WorldSync is the leading product information network and data pool solutions provider, certified within GS1 Global Data Synchronization Network™ (GDSN®). 1WorldSync solutions and services enable businesses to exchange product information across their buy and sell side trading partner communities, via a single cloud- based platform with solutions including Supply Chain Enablement, Product Risk & Compliance, and Omni-Channel Commerce. 1WorldSync is jointly owned by the member organizations of GS1 Germany and GS1 US. GS1 is the preeminent organization for the development of global standards, for identifying, capturing and sharing product information.
For more information, please visit http://www.1worldsync.com