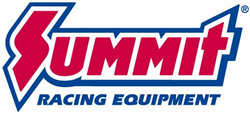 Tallmadge, OH (PRWEB) March 05, 2015
Whether enthusiasts like superchargers topped with carburetors or fed by electronic fuel injection, Edelbrock's E-Force Enforcer Supercharger Kits have them covered. Both versions of the E-Force Enforcer feature a positive displacement blower assembly with an Eaton Gen VI 2300 four lobe design with 160° of twist for maximum flow, minimum temperature rise and quiet operation for excellent drivability.
The carbureted systems accept dual squarebore style carburetors; you can get your system with two 600 cfm Edelbrock Performer carburetors or without.
The EFI kits are designed for two throttle body-style EFI units. The complete kits come with the throttle bodies, ProFlo 2 ECU, injectors, fuel rails, wiring harness, and an air-to-water intercooler. You can also get a base kit without the EFI components.
Edelbrock's E-Force Enforcer Supercharger kits come pre-assembled and include the manifold, drive pulleys, serpentine belt, and all necessary hardware. The systems are designed for use with factory-style accessory drives only, and are available in natural satin aluminum, black powdercoat, or polished finishes.
E-Force Enforcer Supercharger Kits are available for 1964-86 small block Chevy with standard, Vortec, and Edelbrock E-tech cylinder heads.
Summit Racing Equipment
http://www.SummitRacing.com
1-800-230-3030