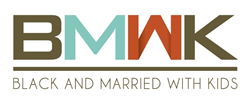 I am so excited to have not one but two GetUWired clients chosen for the 2015 Infusionsoft Small Business ICON competition. Our list of ICON winners just keeps growing -- and we are so excited about it. -- Lee Goff, GetUWired CEO
(PRWEB) March 23, 2015
GetUWired is proud to announce that one of its clients, Tyler New Media, is one of the three finalists in the running for the 2015 Infusionsoft Small Business ICON grand prize award.
What is the 2015 Infusionsoft Small Business ICON competition?
Infusionsoft's Small Business ICON competition is a meeting of the brightest businesses using Infusionsoft to improve their services and bottom line. Every year, Infusionsoft chooses seven Best in Class winners and three finalists that compete for the main prize – becoming Infusionsoft's Small Business ICON.
The winner of the grand prize will be announced at the 2015 Infusionsoft Small Business ICON three-day event at the Phoenix Convention Center in Phoenix, Ariz. March 31 to April 2.
Who is Tyler New Media?
Tyler New Media is a full-service new media firm that specializes in niche market content creation, online branding and web video production.
Tyler New Media property Black and Married with Kids' website, shopping cart and automated sales funnel are all GetUWired creations.
The website is fully responsive and optimized for mobile viewers. Custom coding by GetUWired Lead Developer Bobby Brown gave the Black and Married with Kids site an "infinite scroll" feature that loads articles endlessly as the user scrolls instead of having to click a "Next Page" button.
The site also features locking ads for the ASF and the BMWK store in the sidebar. These ads stay on screen no matter how far down the page scrolls. Easy-share flyouts make it possible to share an article on social media without even reading it.
One feature that really helped the BMWK conversion rate was a popup CTA that asked readers if they would like the blog post they were reading emailed to them as a PDF they could share.
Another GetUWired client earns "Best in Class" award
Tyler New Media isn't the only GetUWired client that is taking home an award at this year's Infusionsoft Small Business ICON. Kooler Ice, a Georgia-based manufacturer of freestanding water and ice vending machines, was awarded the "Best in Class" award for Direct Sales.
GetUWired's past Small Business ICON success bodes well for Tyler New Media
GetUWired has dominated Infusionsoft's Small Business ICON since 2012, with several winners, keynote speakers and clients listed in the ICON playbook. Past winners include:

2014 Best in Class Customer Experience – Greg Harrelson of Century 21 Harrelson Group
2014 Best in Class CustomerHub – Chas Wilson of Master Networks
2013 Ultimate Marketer of the Year Honorable Mention – NoteFull
2012 Ultimate Marketer of the Year – Iron Tribe Fitness
Last year, GetUWired client Daymond John, founder of Shark Branding and FUBU, was a keynote speaker at the convention. This year, New York Times bestselling author John Acuff, who is also a GetUWired client, will be featured.
GetUWired holds four Infusionsoft titles
GetUWired is known in the Infusionsoft community as a top producer in all things digital marketing and an expert in Infusionsoft implementation. The company's mastery of the software on behalf of its clients has led to a number of achievement awards, including:
2014 – Top Sales and Revenue Generating Partner
2013 – Top Sales and Revenue Generating Partner
2013 – Technology Partner of the Year
2012 – Industry Innovator of the Year
GetUWired is Infusionsoft's "go-to" partner for expert implementation
When Infusionsoft needs to make sure their contest winners receive the very best Infusionsoft support and implementation in the world, they call GetUWired. Infusionsoft chose GetUWired to provide a complete marketing makeover to the winner of their 2013 "Thrive 365" competition, OneClick Computers, and the winner of the 2014 "Own Your Summer" competition, Zoar Financial.
GetUWired is also the only company to have a testimonial from the founders of Infusionsoft.
For more information, visit http://www.GetUWired.com or call 877-236-9094 today.